Try Something Different!
A Colour Therapy Workshop for Adults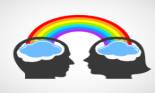 4 Hours of Informative fun & Interaction that will include:
Brief history of colour & therapy.

The Psychology of colour and the personality traits of each colour.

The colours you wear and what that says about you.

Foods for optimum health.

Herbs & Spices & the colour of foods to aid health & well-being.

Colour energy, Chakra's and how to balance them.

Solarised water -

how to make it.

Meditation with colour for relaxation & stress relief.
When & Where:
Elizabeth House, Cookham 19th June at 1pm – 5pm
£30 per person to include refreshments
Tickets available from Caroline on:
01628 298055 or 07508 830022
Email: caroline@colourtherapyworkshops.co.uk