Copas Farms
CHRISTMAS TREES
Not just a tree - a tradition
Whilst the fruit trees at Copas Farms in Cookham are 'resting' their branches, Christmas Trees will be on sale in all their glory from Friday 3rd December 2004.

As in previous years, the trees are supplied to Copas Farms by the Ingram family of Greenfield Farm at, appropriately named, Christmas Common, just across the border in Oxfordshire. The Ingrams have been growing Christmas Trees for over thirty years and selling from their Tree Barn for over twenty five years. "We specifically selected The Tree Barn trees as we know them to be of superb, fresh quality", said James Copas. Andrew Ingram explains that "Greenfield Farm provides the ideal site for Christmas tree farming, and not just because of its address! The trees like free-draining soil, they do not like soil with a high pH, and they don't like to be caught out by late frosts".

In recent years a wider choice of Christmas Trees has become available and this year at Copas Farms we will have three varieties available in all shapes and sizes. These will include –
· Norway Spruce: The traditional Christmas Tree. If kept cool and well watered there is no reason why it should not hold its needles as well as any other variety.
· Serbian Spruce: A narrow delicate tree with blue/grey underside to its needles which hold well if looked after.
· Nordman Fir: The most expensive of trees, simply because it takes twice as long to grow as a spruce. Bushy with straight branches and glossy needles. Excellent needle holding.

The trees are priced by size and variety and start at £3 per foot for a Norway Spruce.
Buying and decorating your tree is an important part of the Christmas tradition. A beautiful natural fir tree will instantly bring Christmas spirit into your home, forming the focal point for celebrations. It is not just a tree, it is a tradition.
Pop into Copas Farms, Lower Mount Farm, off Long Lane in Cookham, this Christmas and enjoy selecting your tree. The trees will be on sale from Friday 3rd December to Sunday 19th December. Our 24-hour message line, (01628) 529511 provides details on opening days and times and advises of any changes.
Copas Farms,
Hedsor Park Farm,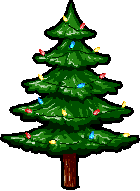 Heathfield Road,
Hedsor, Taplow,
Berkshire,
SL6 0HX.
Tel: (01628) 529595
Fax: (01628) 529512
E-Mail: copasfarms@copasfarms.co.uk
·