Come and Take a Fresh Look
IT'S A WILD WORLD OUT THERE
The Elizabeth House Gallery exhibition of work by Natasha Easton closes this Friday so head along there quickly if you would like to see her wonderfully
detailed artworks of wild animals, mostly in her preferred media, pastel or coloured pencil. Natasha is followed by t
he Cookham Arts Club's Christmas exhibition, opening Monday, 26th November, with examples of the work of our local artists - and at affordable prices as we head towards Christmas present time. The Winter Show aims to brighten up the dark days of winter with plenty of reminders of the warm sunny days of summer and their show continues through to the end of January.
As usual the the Gallery, on Station Hill, Cookham Rise, is open weekdays 9am to 3pm with a one-hour break at noon.
All welcome - FREE Entry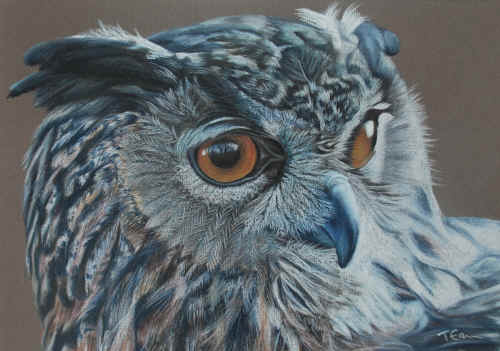 Opening Weekdays
9.00 am - 12.00 pm and
1.00 pm - 3.00 pm

The Gallery at Elizabeth House is at

Elizabeth House, Station Hill, Cookham SL6 9BS
(100 yards from the railway crossing in Cookham Rise towards the village High Street). 
For more information
01628 819224 or email
The Gallery at Elizabeth House presents the work of the best of our local artists.  A programme of exhibitions during the year allows local artists to present their own work or to come together for joint exhibitions.

All paintings are for sale with a commission going to Elizabeth House, the local club for Cookham's older people.