Holy Trinity Cookham
Robbie Burns Faces Mother's Ruin
The haggis will be addressed and eaten and spirits will be tasted.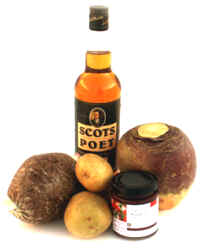 Monday 22 January 2018
7.30pm
Old Swan Uppers, The Pound
For practical reasons we have to limit ticket numbers to 40, so if in advance of tickets actually going on sale you want to register your interest and so place your 'early bird' reservations now, please contact Mike Clark. (pefc@tapestryoflife.co.uk or 07740 027357).
Pricing will be £30 each, to include the tasting and the food. All proceeds to the church.
The PCC of Holy Trinity is a registered charity no 1129876