Holy Trinity Cookham
Burns' Night Celebrations and Whisky Tasting
The haggis will be addressed and eaten and spirits will be tasted.
Monday 21 January 2019
7.30 pm at the Old Swan Uppers
Having ventured abroad to taste the best whiskies that foreigners can offer and having faced "mothers' ruin", in 2019 we will join Robbie Burns tasting whiskies from his home country. Starting in Speyside we will venture down the east coast before crossing westwards to Cambeltown and Islay.
Tickets £30 each include sampling at least 8 unique whiskies as well as enjoying some haggis and a range of the Swan Uppers' great tapas dishes. An excellent Christmas gift for a special friend or family member.
All proceeds go to the Holy Trinity Church Restoration Fund. Tickets are available from the Stationery Depot, Holy Trinity Parish Office or Mike Clark (07740 027357).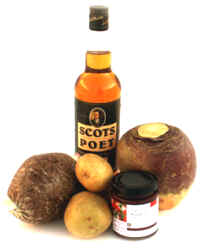 Pricing will be £30 each, to include the tasting and the food. All proceeds to the church.
The PCC of Holy Trinity is a registered charity no 1129876