COOKHAM SOCIETY CHRISTMAS CARD 2017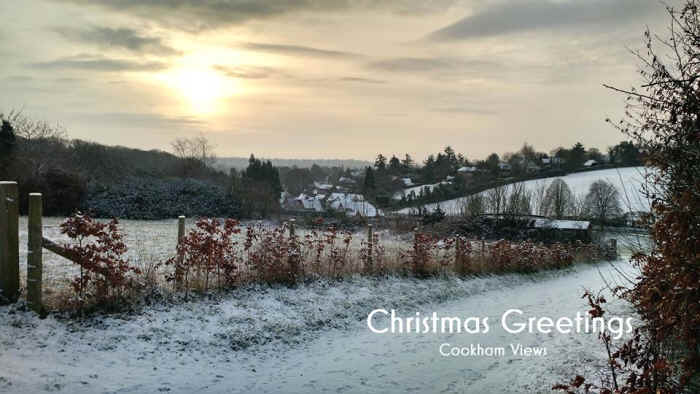 The new Cookham Society 2017 Christmas card is now available. It's the first of hopefully many for future years using photographs of Cookham views in winter taken by local residents. This year's beautiful view is by Lou Young who lives in Cookham Dean and is taken from the track leading up to The Lee and looks back over Dean Lane.

The cards are £5.00 per pack of 10 and on sale at Village Hardware, Hillcrest Stores, Brent de Clippers and The Odney Club.

Don't forget to use your cameras this winter to take more views so we have plenty to choose from next year.