Our Local Butterflies
talk by local lepidopterist David Fuller
Monday 20th March 2017
7.30pm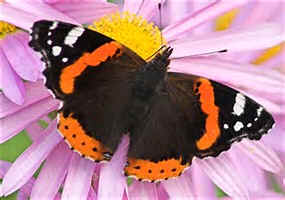 David is a
born and bred Maidenhead man whose interest in butterflies began in the 80s, joining Butterfly Conservation and serving on several committees. Over the years he has seen all 59 of the British butterflies via holidays and trips to other counties and he says that he still gets a thrill when seeing the first sightings each year - a sensation which he is bound to convey to his audience. He will also be helping the group in its srvey work in the Cookhams.
As well as talking about the wide range of butterflies we can see locally, David will giving us tips on how to encourage butterflies into our gardens, building on what we have learnt at the Supporters' February talk about the National Gardens Scheme.

You can find further information, including the venues for our meetings, by signing up at https://www.meetup.com/Cookham-Wildlife-Supporters/ This will also ensure you get the regular newsletters.