The Bounty
Cockmarsh
Bourne End, SL8 5RG
01628 520056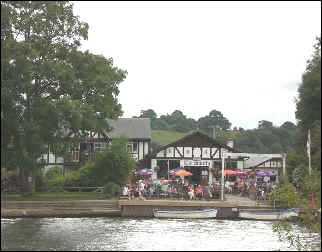 The Bounty is located on Cockmarsh between Cookham and Bourne End. It is set in a lovely location right next to the River Thames overlooking Cockmarsh towards Winter Hill. Due to the location, The Bounty is not a well known pub and is not particularly easy to find if you do not know it, however it is very easy to stumble across if you are walking along the river between Cookham and Bourne End.
Despite its location, which is only accessible on foot or by boat The Bounty is a very popular pub with 'locals' who prefer it to other pubs closer to home. It is not possible to get to The Bounty by car but for those coming from further away The Bounty is conveniently located under half a mile from Bourne End train station and just over a mile away from Cookham train station.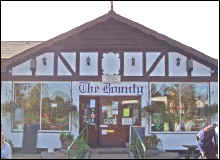 The Bounty is a very unique pub which is full of character from top to bottom. They serve a variety of drinks including Rebellion beer, produced locally in Marlow. They also serve food and The Bounty is a family friendly place with a large outdoor seating area next to the river which is great on a sunny summer afternoon. To keep children entertained there is also an outdoor play area. The place has a very homely feel to it and the friendly staff will be sure to look after you.
The Bounty is open every day from Easter through to September and then opens only at weekends. The opening hours are 12pm - 11pm (1030 on Sundays). They serve food between 12pm and 8pm.
A Map of the Bounty's location is available here (Opens in a new window)