---
QUIZZERS SPARKLE AT ELIZABETH HOUSE QUIZ
click on photo for larger image
with thanks to Mike Copland
(26 October 2009)
---
The brains buzzed again at the now traditional annual Elizabeth House Quiz at Cookham Dean Village Hall last Friday. Expert quizmaster John Sykes, complete with his very 21st century quiz setup and ably assisted by wife Lorna and our very own Assistant Priest Nick Plant (a first appearance), provided a highly enjoyable, and competitive, evening. A sumptuous supper was on offer again thanks to a team of Elizabeth House trustees and volunteers - and the result was a princely profit of some £1,200. All very useful in meeting the annual operational costs of Elizabeth House.

After a tight contest it was The Sparklers who lived up to their name and took away the prize and the glory.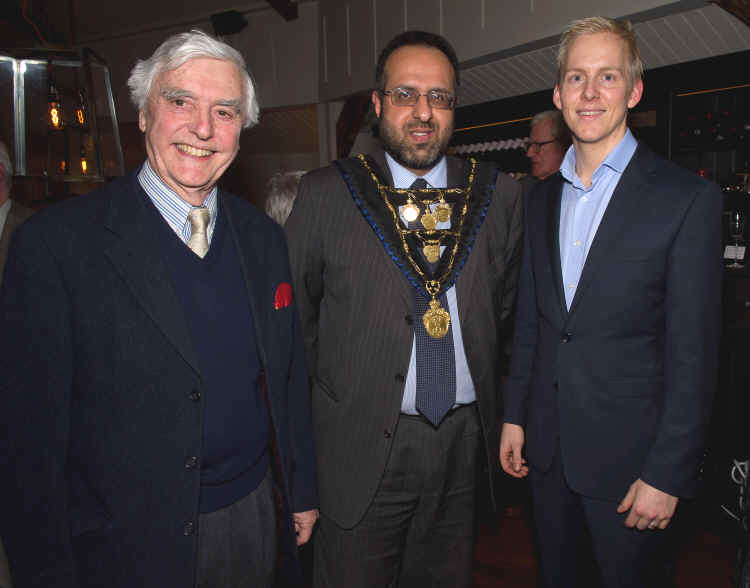 In the photo are
(left to right) Will Wielechowski, Sherry and Mike Smith, Jean and Nick Dennis and Barbara Wielechowski.
And here's the merry crew in the Kitchen who, as well as serving up an excellent meal, made up their own 'Kitchen Devils' team for the quiz, coming in a very creditable 9th out of the 18 teams who competed.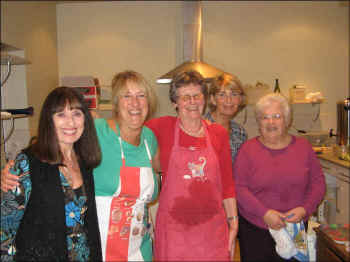 Pictured (l to r) are Lynne Williams, Jill Morris, Julia Mercer, Andrea Mortimer and Susie Tremlett.
---