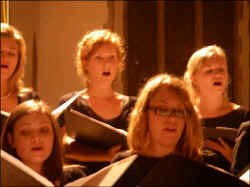 A concert organised by the Miall family to help the Cookham Kedida Project (in association with Christian Aid). entitled "WARBLING FOR WATER" was held at Holy Trinity Church on Friday 21st September 2007. The aim of the project being to "Bring clean water to 60,000 people in Ethiopia"
Hugh Maill started singing withy Holy Trinity aged seven and was a member of the Berkshire Youth Choir for several years.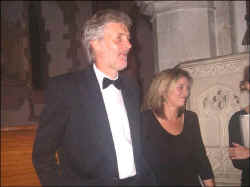 He is currently reading Law at Cambridge where he holds a choral scholarship. His many friends and colleagues joined together last night to give Cookham one of the best concerts of the year .
Warbling for Water" gave the audience a treat as they were entertained by a 25 strong Vocal Ensemble with
musical pieces from Maurice Durufle, Elgar and Serge Rachmaninov as well as Negro Spiritual numbers.