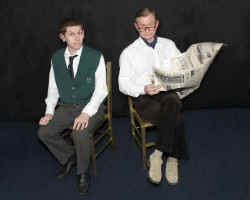 Many congratulations to the Tarrystone Players who picked up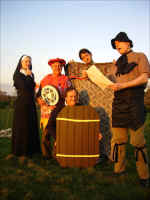 the Maidenhead Advertiser Trophy for Best All Male Performance for their play 'Vision Impaired' at last week's Maidenhead Drama Festival. A special well done to Josh Saxon and MJ Saunders (pictured) for their award-winning performances!

Don't forget you can catch the Tarrystone Players on the next leg of their Canterbury Tales pilgrimage through Cookham, on May 3rd outside the Crown pub at 8pm.

Thanks to all those who attended our 'Miller's Tale' (pictured) at the Cookham Festival launch on Saturday. The next will be the Pardoner's Tale, and we promise it won't be quite so rude... See you all on May 3rd!