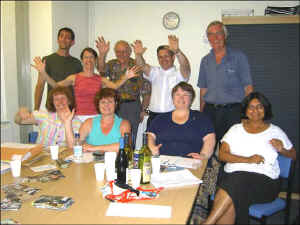 Cookham Summer FM for 2006 is now on its way with a steering committee meeting last Thursday 23 June when some of the people who were involved in the previous Cookham Summer FMs got together to launch the 2006 one. It is hoped everyone in Cookham will get involved in some way, it is not just talking into a microphone, there are a myriad other things that need to be done from erecting the transmission mast to donating spot prizes.

On 14 September there will be an open evening at the Pinder Hall starting at 7.30pm so everyone can find out how they can be involved over a glass of wine. It is also hoped that a small studio can be set up so anyone who missed the last Cookham Summer FM can listen to some of the programmes made.

The main groups are:
Programme Scheduling

Programme Editing and Making

Engineering

Fund Raising

Finance and Administration

PR and Advertising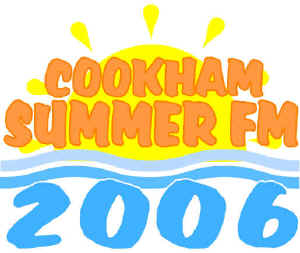 Richard James, who has moved to Cookham since the last Cookham Summer FM and whose wife works for the BBC, came along and has already designed a logo for the station.
The cost of the station will be around £20,000, so if anyone has any bright ideas on fundraising contact Susan Mather e-mail susan@mather.com. One suggestions put forward was special walks around the Cookhams, a dawn chorus, Stanley Spencer and Cookham history.
If you want more information or to offer any help e-mail: csfm@cookham.com or phone 01628 525130