Exclusive Interview with HRH Prince Philip, The Duke of Edinburgh
Included in one of a series of four radio programmes profiling leading equestrians in and around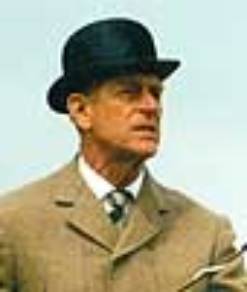 Cookham, is an exclusive interview with HRH Prince Philip, Fiona Beaumont offered to do a series of four programmes which can be heard at 5pm on Wednesdays entitled Horsing Around with a repeat on Saturdays. The Duke of Edinburgh. HRH discusses his involvement with the sport of Horse Driving Trials. He was interviewed immediately after completing the exciting marathon phase of the competition with his team of four Fell ponies. He later went on to win his class.
This interview is part of the programme profiling the Matthews family who are Cookham residents and local farriers. David Matthews Jnr, following in the footsteps of his father David Matthews Snr, is at the top of the sport of Horse Driving Trials. With his pony, Roscoe, he has been National Champion and has already represented Great Britain in the sport on two occasions.
The other programmes profile the Showing family of Gilbert-Scotts, the Show Jumping and Pony Club and show jumping family of Grimster, and the Carter family who compete in Traditional Coaching.