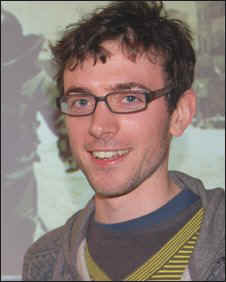 Simon Bysshe, who was born and bred in Cookham. Simon was part of the three man sound team which won the best Sound Award Oscar for the Hurt Locker, the film which won six Oscars in all including best director. His mother Penny Bysshe who lives in High Road Cookham said "We are all over the moon that Simon has won and are very proud of him".

Simon has been working in Jordan on the Hurt Locker. He was there for a period of ten weeks. Simon said "It was very exciting. We had a lovely time, but it was really, really hard work." The Hurt Locker stars Ralph Fiennes and Guy Pearce and follows a group of technicians disarming road side bombs in Baghdad. Many of the crew for both sound and cinematography are British which is good news for the Brits.

Simon also worked on the Boat that Rocked and the forthcoming re-make of Gullivers Travels. He had been thrilled when the Hurt Locker won six BAFTAs. It really was the icing on the cake to win an Oscar as well.