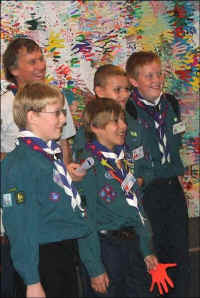 Christopher Turner, Josh Dorrington Jay Brickell and Lewis Green with Peter Duncan. they are standing in front of a portion of "The big Left Handshake"

We were given the opportunity to be the last few contributors to this massive project which has been entered for the Guinness Book of world records. It is 700ft x 1100ft.

There are 30,006 hands on the collage.