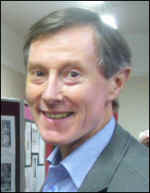 Welcome To The 2013 Cookham Festival
It's Festival Time and, once again, Cookham lays out its wealth of talent. Building on the success of previous years, and featuring some new activities, the 2013 Festival offers something to suit most tastes and all ages. Our programme has a rich mix of music, drama, comedy, art, exhibitions and talks. We have even introduced a link to business and the sciences, building on unsung parts of Cookham's heritage.
As always we like to focus on participation so there are plenty of opportunities to get directly involved, as well as the chance to see Cookham people developing their talents or discovering new ones. Our Creative Hub should entice you to try out new skills; sing along with Karaoklahoma; help us create new images of Cookham through Cookham on Canvas; live your own 'Strictly' dream. Alternatively sit back and enjoy wonderful music and theatre, visit the Open Studios and exhibitions - and much more. This is a community event. The Festival happens because of the time, energy
and creativity of many people in and around Cookham. Our thanks to them. And, of course, to you - without you there would be no festival. Enjoy it!
Mike Copland, Chairman
VOLUNTEERS NEEDED
We have a need for help in various ways, including stewarding for exhibitions, front of house for events, helping to set up for events (and dismantling at the end), helping with bars, helping with catering. Please reply using the email wording below and send to volunteer@cookhamfestival.org.uk :