<![if !vml]>
<![endif]><![if !mso]>

<![endif]>

NEWSLETTER                        September 2007

 Cookham and Cookham Dean Horticultural Society

<![if !mso]>

<![endif]><![if !mso & !vml]> <![endif]><![if !vml]>
<![endif]><![if !supportEmptyParas]> <![endif]>

<![if !supportEmptyParas]> <![endif]>

<![if !supportEmptyParas]> <![endif]>

<![if !supportEmptyParas]> <![endif]>

<![if !supportEmptyParas]> <![endif]>

<![if !vml]>
<![endif]><![if !mso]>

<![endif]>

NEXT MEETING: Wednesday 26th September 7.30pm

COOKHAM DEAN VILLAGE HALL

"Exhibiting at Chelsea Flower Show"

 A talk by Catherine Jago

<![if !supportEmptyParas]> <![endif]>

Cookham Dean Village Hall

<![if !supportEmptyParas]> <![endif]>

<![if !supportEmptyParas]> <![endif]>

<![if !supportEmptyParas]> <![endif]>

<![if !mso]>

<![endif]><![if !mso & !vml]> <![endif]><![if !vml]>
<![endif]><![if !supportEmptyParas]> <![endif]>

<![if !supportEmptyParas]> <![endif]>

<![if !supportEmptyParas]> <![endif]>

<![if !supportEmptyParas]> <![endif]>

<![if !supportEmptyParas]> <![endif]>

CHAIRMAN'S   LETTER

Welcome back to you all after a long summer break, let us hope we have an enjoyable and informative series of talks this winter.

On the subject of talks, many of you may recall the very poor talk  - "Water in the Garden", well I am happy to report that Susie, who deals with all the bookings for our speakers, took up the feelings of the Committee and you the members with the RHS (from whose list the speaker was chosen) and they have agreed that in future if anyone on their list is "complained" about, re the quality of their talk, they will be removed from the list.  Hopefully we have spared some other Societies this gentleman's lecture!

Our visit to Crockmore House is reported elsewhere but Gill and I have been to some interesting gardens this summer, besides a revisit to West Green House which was as enjoyable as the last time.  We visited the Cotswolds and took in Hidcote Manor and Bourton House (www.bourtonhouse.com).  Hidcote Manor was a great disappointment to us, it looked tired, overgrown and very little colour.  At first we thought it might be the weather  - though luckily it was before the flooding in that area – but when we went a few miles further down the road to Bourton House we realised the weather had nothing to do with it.  Bourton Manor is a gem.  Small but perfectly formed, as one might say.  Easy to wander round and a delight to the eye in whichever direction you looked.  Everything was immaculate, huge drifts of perennials all set off with pristine lawns. Lots of interesting plantings all in all terrific and saved the day for us having seen it after the disappointment of Hidcote.

How are your fuchsia plants doing? I think I may have stopped mine too often as they have no flowers!! However I shall continue with the high potash feed everytime I water them and hope it does the trick in time.

<![if !supportEmptyParas]> <![endif]>

Last but not least.  During our visit to Crockmore House which was so well attended despite the atrocious weather, I was handed a pair of spectacles.  Did anyone lose a pair that evening?  If so please do contact me.  01628 484821.

See you on the 26th.

Brian

Visit to Crockmore House

Well, who would have thought that the Society could be so unlucky as to have two consecutive visits in the pouring rain!! We had a good turnout for this high profile garden just outside Fawley and as we all gathered in the car park the sky darkened and the rain started. The owner,  Julia Kirkam, announcing that she was unable to show us around as she had to travel to London, further dampened our spirits.

Many stalwarts spent a good hour in the garden in the presence of the gardener , but as conditions were so awful it was difficult for most members to get an idea of the history and development of the garden and the inspiration behind it or, more importantly, useful tips and plant names. The list which was handed out quickly became very soggy and unreadable. Regardless of the weather I know this garden did not appeal to everyone and some were disappointed at the lack of colour and variety.

I thought therefore that it would be helpful to put together a piece for the newsletter which incorporates background information from a couple of articles, as well as the gems of information gleaned from the gardener by a few committee members.

Background

 The designer of this 3-acre family garden is former architect Christopher Bradley- Hole who made his name in 1997 at the Chelsea Flower Show with a striking minimalist garden. His work is variously described as 'minimal',' harmonious' and 'geometric' with a particular phrase 'stylised naturalism' being the favourite expression. Crock more House stands high above the Oxfordshire countryside with almost the entire garden visible from the house and terrace, which for Bradley-Hole presented opportunities for creating a landscape garden with naturalistic planting combined with modern architectural structure.

The garden faces south, east and west and is dominated by the large house and conservatory raised on a planted bank above the garden. The geometric squares, arcs and circles are filled with mainly herbaceous planting which is at its best from June to October. At the time of our visit the planting was not in its full glory and in hindsight to visit a month later would have been better. (In spite of Susie's early enquiries about the best time to visit we had been assured that the end of June would be a good time).

The garden is on heavy clay surrounded by a deer and rabbit proof wire fence designed to be as transparent as possible to take advantage of the surrounding countryside. Clouds of perennial  persicaria polymorpha, beech hedges and mown grass paths marked out our approach to the main feature, the  perennial grid garden. Now in its 6th year some of the grids were becoming top heavy with certain plant groups, in particular the invasive persicarias and miscanthus. Although self-seeding was encouraged it was clear that the gardener had his work cut out in removing many of the seedlings of the more vigorous species, including bronze fennel.  All plants in the garden have been chosen for their naturalistic qualities with good structure, relatively small flowers and a late flowering season from June until autumn and winter. (Between February and May the focus of the garden shifts to the countryside and woodland beyond the house with naturalised bulbs in the grass)

Colours are 'earth and fire' colours, subtle and muted tones of many grasses, sanguisorbas, astrantias, knautias and sedums enriched by the glorious hemerocallis Mrs Hugh Johnson... We had to use our imagination to visualise this garden on a warm balmy summer evening in September when the sense of drama and colour would be memorable.  

The single handed gardener is Keith Lockley (formerly of The Mill Garden  at Medmenham). His busiest time is in February when all the grasses are cut down and split. In April the clay soil is mulched with a mix of mushroom compost and composted bark and the paths weed treated with a burner. Previous attempts to use chemical treatment on the paths were unsuccessful. Many members were interested in the gravel paths and we were told that the self binding gravel came from Raisby Gravel.  These had recently been resurfaced by raking off the entire top coat and re-applying a layer of new material which is compacted with the use of a whacker plate. Not a job for the domestic gardener!

One interesting new feature of the garden's development was the new swimming pool, still under construction. Grey Italian basalt faced the high walls surrounding the pool and the pool paving was also of sawn basalt. I could see no provision for planting here and, in the poor light of a grey wet evening it did look rather sombre but on a glorious summer day would be the epitome of minimalist design.

This garden is a bold attempt to make the most of the setting and at the same time incorporate modern garden design theory. We are told that the owner is knowledgeable and passionate about the management and development of the garden and it would have been inspiring to hear this from her. As she disappeared down the drive in her gold pumps she did say that the garden would probably open under the Yellow Book scheme and if so I do recommend that members re-visit  what will no doubt become a landmark of contemporary design.

Gill Townend

Don't do too much weeding……

Gardeners who neglect their lawns and flowerbeds could be helping to preserve the British bumblebee, research suggests. There are about 20 different species of bumblebee in Britain and while some species are doing well, populations of others have declined rapidly in the last 50 years.

The National Bumblebee Nest Survey (yes, really!) found that bees prefer long grass and sprouting weeds to neat lawns. Juliet Osborne, from Rothamsted  Research  in Harpenden,  Herts, who led the survey said: "Bumblebees are happier in gardens that are not perfectly tended. If you can leave some of the grass uncut, and a few areas looking slightly untidy, that's what they love."

Yet another excuse for my husband not to help with the garden!!
PANSIES AND VIOLAS
<![if !vml]>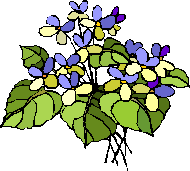 <![endif]>Two of our favourite winter flowers, pansies and violas, can be frustrating in their performance, in some years doing really well and others not flowering until well into the spring. The  Gardening Which? team has carried out a trial on 27 varieties and the results are listed below.
BEST PANSY - 'Sorrento Serenade' flowered solidly from October to June in Scotland with only a two week break after snow! For mild areas the team also recommend 'Can Can Mixed'
BEST VIOLA -  'Sorbet Mixed' bushy and compact it flowered well in autumn, early winter and spring. Also recommended for milder areas was 'Cottage Mixed'. The test site favourite at Capel Manor was 'Corsica', a large flowered viola with vibrant colour which didn't go leggy.
REMINDER
Try to get to Waterperry Gardens  for their Michaelmas Daisy Weekend on September 22-23rd         
(www.waterperrygardens.co.uk )
Deadline for contributions  for the October newsletter is 6th October to  gilltownend@aol.com or phone me on 01628 483092.
<![if !supportEmptyParas]> <![endif]>
<![if !supportEmptyParas]> <![endif]>
<![if !supportEmptyParas]> <![endif]>
<![if !supportEmptyParas]> <![endif]>