The Secret Market?
Do you look forward to the monthly Farmers Market in Maidenhead?
Do you like buying local food? Do you enjoy talking direct to producers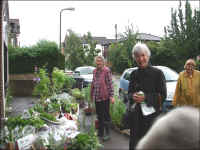 and receiving useful tips?
Are you worried about the chemicals, preservatives and ingredients in mass produced food?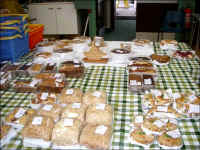 Are you interested in reducing food miles?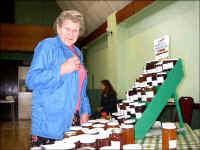 If you answered yes to any of these questions then are you aware of the monthly Cookham Country Market now in Bourne End Community Centre, having moved from the Pinder Hall in early 2008 after over forty years? It is open from 11am until 12.30pm the first Friday of each month and you can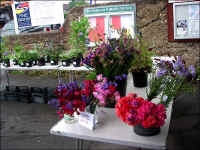 buy locally produced food, plants and crafts from the people that made them.
Country Markets are co-operative social enterprises located throughout England, Wales and the Channel Islands. Their origin is in the Womenís Institute and they were first started as a way to combat the food shortages after the First World War. To this day they produce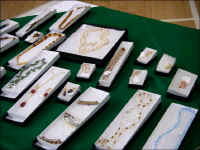 local food for local people thereby reducing food miles and provide a retail outlet for high quality, home made, local produce.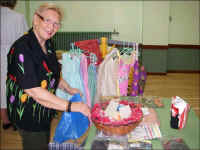 The Cookham country market regularly has a good selection of bread, savouries, cakes, free range eggs, preserves, pickles, flavoured oils, perennial plants, jewellery, crafts and greetings cards. In the spring you will also find spring vegetables, young plants including salad and herbs, cut flowers and other fresh produce as it comes into season. Many of the vegetables and vegetable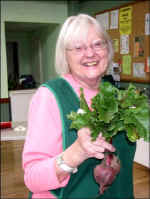 plants are types not seen in the supermarkets, grown at the proper speed and not produced with shelf life and good looks in mind. All food producers hold a current Food Hygiene Certificate.
New producers are welcome just as much as new customers.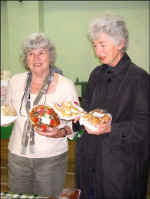 Do come along early to get the best selection, itís not mass production and the popular items always sell out. Alternatively you can place an order for collection.
You will also find a Country Market stall at some local fairs and in August on Saturday mornings at Lady Elizabeth House.
For more information on Country Markets visit
For more information on Cookham Country Market ring Brenda Ball 01628 528415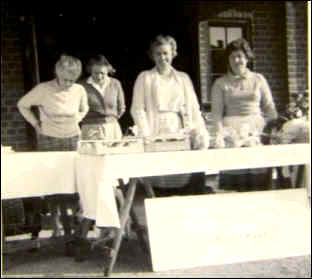 The Market in 1964