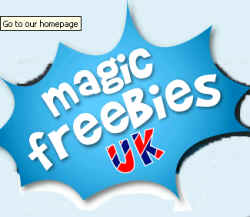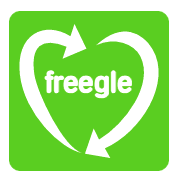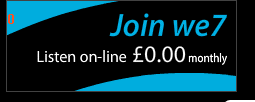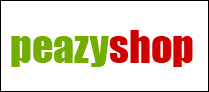 Free Tickets to TV and Radio Shows

Community freebies
There are now several excellent sites that list freebies offered by the community.
Freegle/Freecycle: Freegle groups have now replaced Freecycle groups in many parts of the UK. However, in some places both communities still operate simultaneously.
These initiatives operate in much the same way. First, you join your local group to become part of the Freegle/Freecycle 'community' in your area.
You will then be able to see lists of items people are getting rid of, and ask to be given them. Alternatively, you can post about items you no longer need, and give them away to people who do.
It's a great way to pick up all sorts of free items, from furniture and baby equipment to bicycles and sports kit. Just be aware that competition for items can be intense - and try to give something back to the community when you can.
SnaffleUp: The SnaffleUp initiative works in a similar way to Freegle/Freecycle, with people giving away items they no longer want.
In this case, you don't need to be a member of a local group to hunt for goods - you just enter your search terms and postcode at the top of the page.
You do, however, need to be logged into the system to contact the item's owner and request the goods.
HotUKDeals: HotUkDeals is a place where consumers can share tips about the latest freebies, deals and voucher codes - without being bombarded by marketing messages and ads.
Site visitors then rate each others' contributions as 'hot' or not - the higher temperature a deal is, the better it's likely to be. And there's a whole section dedicated to freebies right here.
Gumtree: Still probably the best of the 'classified ads' sites, Gumtree is a good place to go if you want to grab freebies , but don't want to mess about signing up or logging in.
Gumtree is not community-run (in fact, it's owned by eBay) but it's the responsibility of buyers and sellers to contact each other directly and sort out the handover of goods.
There's a 'free stuff' category within each local Gumtree community - for example, this one, covering London.
Free money
It may sound too good to be true, but there really are several ways you can get your hands on free money:
Cashback sites: As the name suggests, sites like Quidco and TopCashback will give you a percentage of your money back every time you purchase items via them.
Each site will cover a slightly different selection of retailers (and have different cashback conditions) so it's important you do your research. Read The best way to shop online to find out more.
Cashback cards: Cashback credit cards operate in a similar way to the above sites, giving you money back every time you spend.
Just make sure you clear your balance in full every month - or the interest you're charge will undermine any cashback gains. To find out about the best cashback cards around, read this article.
Turn2Us: Turn2Us is a free, charitable service that helps you pinpoint the benefits, grants and other financial help you may be entitled to.
It's not about sponging off the system, but is designed to help financially vulnerable people access the help that's out there.
Free food
There are now several great initiatives that let you bag a free meal out when you buy another. Check my three favourites regularly and you may never have to pay full price in a restaurant again!
Tastecard: A Tastecard entitles you to 2 for 1 meal deals - or 50% off your food bill - at over 5,000 restaurants all over the UK. You can find affiliated eateries right here.
Tastecards usually cost around £60 for 12 months; but you can currently sign up for a 30-day free trial here.
At the end of my free trial, I was offered a 12 month card for just £29.99. No guarantees you'll get the same deal, but well worth a try.
Toptable: I think Toptable is still the best restaurant offers site on the web. It's free to use, and offers reductions like 50% off your food bill, cheap set menus and lots more.
Frugal Food: For supermarket and other grocery freebies, our Frugal Food blog should be your first port of call.
It highlights the very latest 2 for 1 offers, free samples and other food bargains every week.
Free accommodation
CouchSurfing: If you're looking for short-term, free accommodation while travelling, check out the CouchSurfing website.
This international, non-profit network brings together travellers with locals in over 230 countries, and allows visitors to stay with locals (as guests in their homes) free of charge.
You can search for a space on a couch here. As always, do your research carefully and take safety into account.
Swap stuff!
Finally, certain sites help you swap items you no longer want with free items that you do.
SwapShop: My favourite swapping site - and one that allows you to 'trade' a huge variety of items - is SwapShop.
Here's how it works: You register on the site (for free) and advertise your unwanted item. This could be anything from a video game or DVD to a used car or unopened bottle of perfume.
You choose how many 'swap points' you want for that item. When another site user 'buys' your item with their points, you get those swap points to 'spend' on the site.
No money ever changes hands. You can find out more about how the site works here.