---
WILD GARDENS' SCHEME SPRINGS INTO LIfE
13 April 2018
---
There was a full house at Lea Barn in Cookham Dean for last Thursday's launch of Cookham's Wild About Gardens Awards. WildCookham supporter Pam Campin announced the Awards with the help of local Wildlife Trust expert Hilary Phillips.

The self-assessment awards scheme - a pilot scheme which it is hoped to spread across other Maidenhead parishes in future years - encourages garden owners in the Cookhams to take account of 25 possible features under four headings related to wildlife support - food, shelter, water and general garden management. You can download the assessment form at www.wildmaidenhead.org.uk/wild-about-gardens or collect a copy from the Stationery Depot in Cookham Rise. Depending on the number of features in a garden, bronze, silver and gold awards are on offer - all to be presented in October.

Pam and Hilary stressed the importance of gardens to supporting our biodiversity, given the dramatic fall in diversity overall following increasing urban development and intensive agricultural practices. Cookham, Pam said, can show the strength of its community, and its commitment to making Cookham a wildlife-friendly community, by making a real success of the new scheme. She also stressed that the awards criteria are a great way to get some simple ideas about how to encourage wildlife.

Cathy Costello, on 01628 485246, can be contacted for more information about the awards.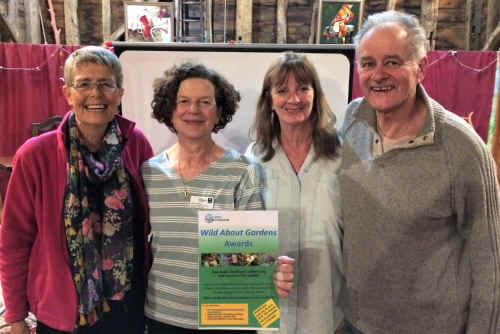 (l to r) Pam Campin, Hilary Phillips, Cathy Costello and David Norris)
---
TIMMY MAKES THE FRENCH PRESS
6 April 2018
---
Timmy Mallett is half way through his journey to Santiago de Compostela. He has been making the most of his mammoth cycling trip by painting pictures of the various scenes he has come across on the way.

He has even made the French press. Click here.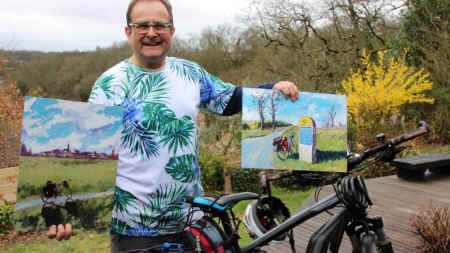 ---
COOKHAM - A COMMUNITY THAT IS PROUD OF ITS WILDLIFE
5 April 2018
---
With Easter behind us and Spring in the air at last, it's time to get busy making our gardens fit for wildlife. First step is to come to WildCookham's meeting next Thursday, 12th April, to hear about Cookham's Wild About Gardens Awards launched this month, and to get useful ideas and tips from Hilary Phillips of Berks, Bucks and Oxon Wildlife Trust. The Awards will be presented later this year to local garden owners based on the number of wildlife-friendly features in your garden - and you have between now and the end of June to submit the very simple self-certification form.
You can also get full details about the Awards at the meeting and join up if you wish.
Already there's been a lot of interest in the Awards and the organisers hope that we are on the way to making Cookham a Community that's Proud of its Wildlife!
All details of the meeting are on the WildCookham Meetup site (https://www.meetup.com/ WildCookham) or email lpeperell@f2s.com to confirm you plan to attend.
---
JEAN STRETTON'S FUNERAL
30 March 2018
---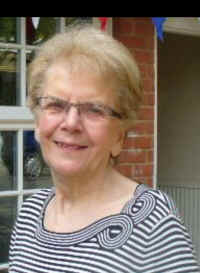 Jean Stretton's funeral will be held on 4th of April at the Parish Centre next to Holy Trinity Church. It will be at 1pm.
---
COOKHAM DEAN SPRING CLEAN
22 March 2018
---
On Saturday 7th April, the Cookham Dean Village Club are getting together with The National Trust and as many Cookham based organisations as we can raise, to have a 2 hour litter pick. Meeting up at 9:45 at the Village Hall and returning for refreshments at mid-day, we hope to get enough people involved to cover the whole of Cookham Dean.
We would be very grateful for all the support people are able to provide to help make this event a great success. Primarily, this would be by just turning up on the day to help collect litter from allocated zones. We will provide most of the equipment needed but would advise pickers to bring their own sensible gloves.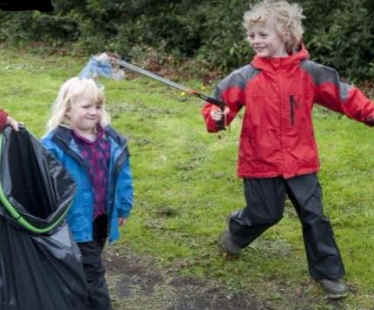 ---
TIMMY ON THE ROAD TO SANTIAGO DE COMPOSTELA
21 March 2018
---
Timmy Mallett is taking on a mammoth cycle ride from Cookham to Santiago de Compostela in Spain following the route of the pilgrims. He is planning to reach Cookham's twin village St Benoit which is on the route by this weekend and will be staying with the Mayor. He has already stayed with a group of nuns in a flatlette, for the grand cost of ten euros a night.

He has had many people offering him support, including Theresa May MP and French President Emmanuel Macron, also Bear Grylls and Professor Brian Cox, plus many others.

You can see Timmy's progress on his website at http://timmymallett.co.uk/track-timmy/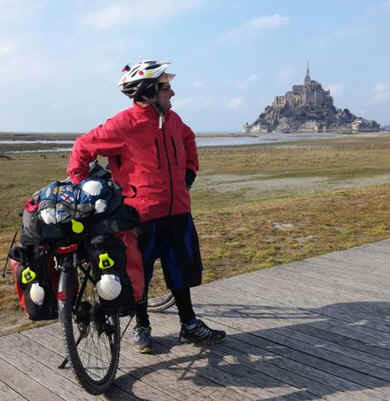 ---
ST LUKE'S COPIES COOKHAM
20 March 2018
---
It looks like St Luke's School Maidenhead is copying Cookham. (See below). St Luke's have given Brainstorm School a selection of

bright yellow kit, trainers, letters and gifts. Great minds think alike.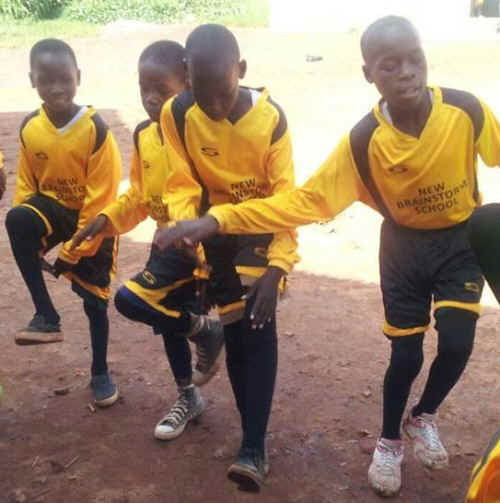 ---
SAVING NEW BRAINSTORM SCHOOL
19 March 2018
---
FROM COOKHAM TO KAMPALA! An incredible surprise from an incredible couple! Frank and Julia Cronin from Cookham are in the slums of Kampala! Today they made a surprise visit to New Brainstorm School. Mr.Nickolas and the children were so excited to meet them They are going to visit the children again on Monday - this is so truly wonderful - we had no idea they were going. I feel so proud of them both - way to go guys!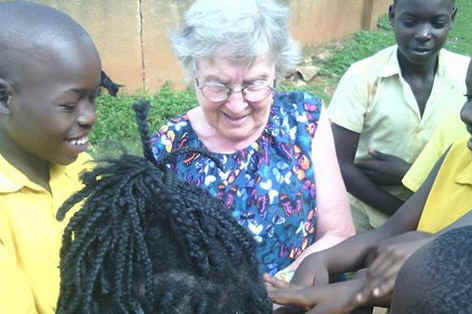 ---
DEATH OF JEAN STRETTON
13 March 2018
---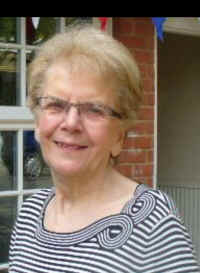 It was with sadness that Cookham.com heard of the death of Jean Stretton. Jean was well known in Cookham and had lived here for many years. She had been a member of the Parish Council since the 1970s when she was also a member of the Cookham Society for which she was a founder member. Recently she had been living in Berry's Road in Cookham Village where she had moved from Cookham Rise. She was very interested in the history of Cookham and has written various articles about the village including the history of the Pinder Hall which can be seen on their website www.pinderhall.org.uk She has always been very active in Cookham and was often seen at the various events around the village.

Condolences go to John her husband and her family. Information about the funeral are not currently available.
---
THE COOKHAM SOCIETY DESIGN AWARD 2018
9 March 2018
---
At its Annual General Meeting on Thursday 8th March the Chairman of the Cookham Society, Mr Evert Groeneweg, announced that the winner of the Society's Annual Design Award for 2018 was Orchardfields, a newly extended and refurbished dwelling in Bigfrith Lane, Cookham Dean. Heighway Associates, of Marlow, were responsible for the design.

The Chairman noted that the Award had been granted in recognition of the excellence of design achieved in meeting the` principles enshrined in the Cookham Village Design Statement. The Society's assessment was made in consultation with the renowned architect Professor Robert Adam, DipArch RIBA FRSA, and concluded that:

"the Award is given for the extension and renovation of a 1920s Tudor style half-timbered house in an open location in Cookham Dean. This is a large extension but fits in well with the existing building, maintaining a low-key approach. The exposed timber features provide continuity and care has been taken to ensure consistency throughout, including the door and window frames. Seamless continuity with a sometimes unfashionable early-twentieth-century style is unusual and the result is an attractive building which integrates well with the unique green setting and rural character of Cookham Dean (see Cookham Village Design Statement, p.58)."

He added that the standard of entries this year had been high and the selection of a winner had not been easy. However the Society was delighted to show through the Award that the Society is happy to encourage new high-quality construction, while continuing to oppose developments which are considered inappropriate.

Mr Groeneweg then invited the President of the Society, Mr John Bowley, to present the Award Certificate to the representative of Mr and Mrs Spray, the owners. On presenting the certificate Mr Bowley added that a blue ceramic plaque would follow in due course.
---
SPEAK OUT
6 March 2018
---
Cookham residents Richard James (left) and Justin McCarthy (right)are teaming up to bring people in the area a new course in public speaking. They will be presenting a two-evening programme called 'Speak Out!' which is aimed at presenting the basics of public speaking to anyone who has a message to deliver.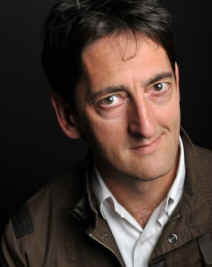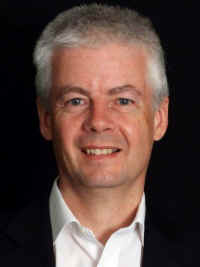 Richard has been an actor for over twenty five years and is currently on a national tour of the world premiere of David Walliams' 'Awful Auntie'. He will be introducing the basics of voice and body and exploring how we can use both to create a confident and interesting presentation.

Justin is the lead trainer at Saxon Coaching and a communications expert. He will be showing how structure and the use of rhetoric can keep your audience engaged, as well as exploring how to answer difficult questions.

'Speak Out!' is aimed at business professionals and those who simply want to feel more confident when speaking in public; from presentations and pitches to Best Man's speeches and motivational talks, if you have a message, 'Speak Out!' can help.
Part 1 Tuesday, 17th April
Part 2 Tuesday, 15th May
Part 1 Tuesday, 19th June
Part 2 Tuesday, 17th July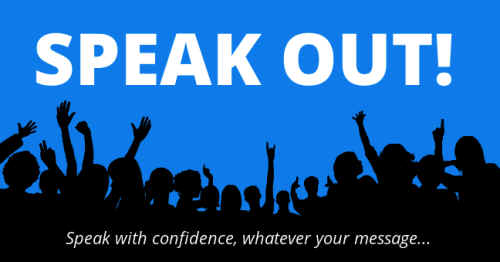 ---
BAGS 2 SCHOOL
5 March 2018
---
Unfortunately, due to the snow we had to delay our bags to school campaign for Gende Tesfa (Ethiopia) until

Wednesday, March 14th.



We are still hoping to collect lots of second hand clothes.

If you could spread the word, that would be wonderful. PFC Ethiopia Ambassador Helen McLean is coordinating this campaign at Holy Trinity (I will be in Senegal next week).

I attach a photo of Helen's daughter Cleona, who is also an Ambassador.

Please do get in touch with Helen hmclean4@icloud.com if you can help.

It's vital that we raise much needed funds for Gende Tesfa Breakfast Club - just £3.10 will give a child breakfast and some support at the Breakfast Club for a week.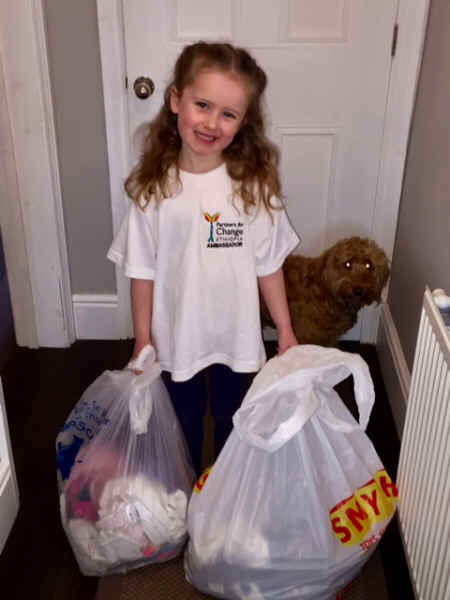 ---
LUCY IN GREASE
28 February 2018
---
Grease is being performed at the Theatre Royal in Windsor and at these performances the lead role of Sandy Dumbrowski will be played by Cookham's very own Lucy Fuller.

Lucy was a pupil at Cookham Dean C of E School and Newlands Girls School.

She is now pursuing her dream at full time Performing Arts School in Reading.

Tickets are selling fast - especially the matinees, so come along if you can and support some very talented young people from our local area.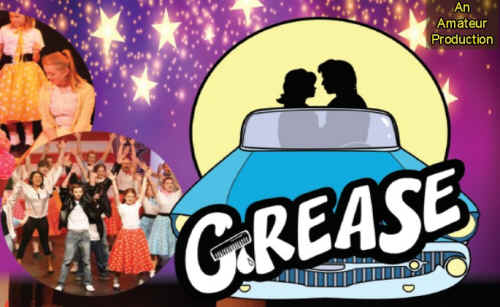 Click here for more information
---
BILLY DISCUSSES GARDENING NEEDS
15 February 2018
---
Cookham's Billy the Gardener was pleased to discuss his growing gardening business with our MP, Theresa May MP. And yes, she has his business card and number 0777 252 7837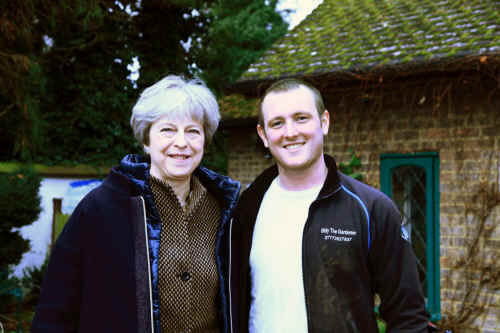 ---
MASSAGE THERAPY AVAILABLE AT ELIZABETH HOUSE
3 February 2018
---
Emma Nevins Massage Therapy will be giving treatments in Elizabeth House in Cookham every Monday between 10am and 2pm from 19 February 2018. There are special rates for registered members and volunteers of Elizabeth House but all are welcome. Please call 07850214079 or email
info@emmanevins.co.uk
for more information or to book an appointment.'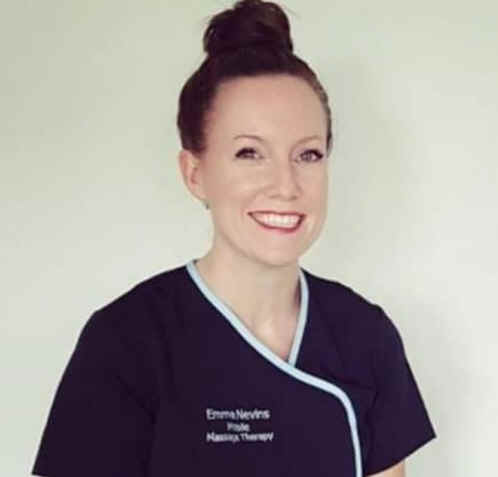 ---
CAROL COLLECTIONS FOR THAMES HOSPICE
22 January 2018
---
Thank you to all of those involved in Holy Trinity Church's three carol services (Advent, Christmas & Epiphany) and to everyone who gave so generously to the retiring collections.
A combined total of £1780.11 was raised for Thames Hospice.
Advent Carols by Candlelight = £440.15
Christmas Day Carols by Candlelight = £904.24
Epiphany Carols by Candlelight = £435.72
---
COOKHAM - VILLAGE OF THE YEAR 2017
10 January 2018
---
Village Of The Year which Cookham entered last year will start transmitting on the 15th January 2018 on Channel 4. Unfortunately Cookham did not actually get through to the finals.
Details of all transmission times are below – with COOKHAM being on - Friday, 26 January 2018
All shows will then be available online via All 4 .
You can also go online on Facebook and Twitter, using the hashtag #villageoftheyear (but please do not let on how far you got in the competition until it is broadcast).
Thank you from everyone at Reef Television, and we hope you enjoy the show.
Heats: Weekdays at 3pm on Channel 4.
Western Zone Semi Final: Saturday 20th January 2018 | 8pm
South East Zone Semi Final: Saturday 27th January 2018 | 8pm
Central Zone Semi Final: Saturday 3rd February 2018 | 8pm
Northern Zone Semi Final: Friday 9th February 2018 | 3pm
Grand Final: Saturday 10th February 2018 | 8pm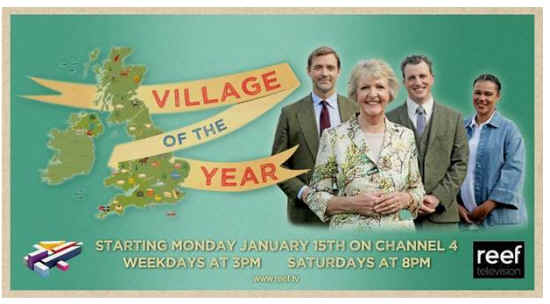 ---
WELCOME COFFEE FOR LULU MARTINET
6 January 2018
---
A welcome coffee for Lulu Martinet with other au pairs in the area and members of Cookham Twinning Association at Costa. Lulu comes from St Benoit in France which is Cookham's twin village.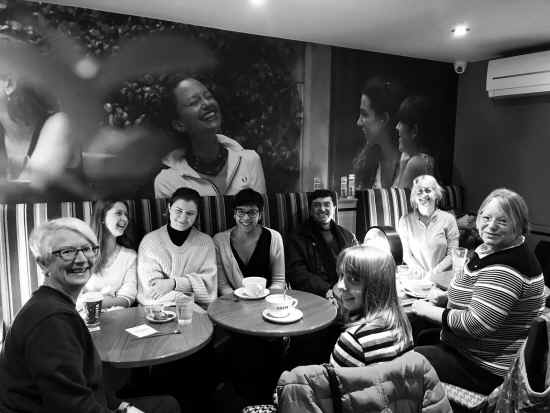 If you are an au pair in the area and would like to catch up for a coffee, please email Lucie: martinet.lucie@yahoo.fr or join the Cookham Au Pair Network Facebook page.