---
SARAH TO RUN THE MARATHON FOR ETHIOPIA
2 March 2015
---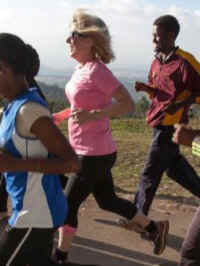 This weekend Sarah Parfitt travelled to Ethiopia to visit the community of Gende Tesfa. She takes with her a number of 'gifts' from Holy Trinity children to those children living in the village. She plans to run the London Marathon to raise money for the community.
All week Heron and Kingfisher Class have been writing accounts of 'A Day in the Life of Holy Trinity School' and taking photographs to show the children there how the school functions. They have even been making movies using the iPads and a special time lapse programme for Sarah to show those she meets.
---
PUPILS AT COOKHAM RISE HELP UGANDAN STUDENTS
28 February 2015
---
After teaching assistant Lisa Peters visited the Brainstorm school in Africa in 2013, the children have been learning about the project and have established pen pals with the pupils thousands of miles away.
When they learnt that the school will close down if £3,000 cannot be found for repairs, they quickly began to conjure up ways of finding the funds.
Lisa explained that students have held sponsored silences and created a stall at the school's summer fete selling loom bands to donate to the cause.
She said their determination has been unwavering and that they had been the ones inspiring her not to give up.
Pupils have written letters appealing for help from anyone who can hold fundraisers or donate to help save the school from closure.
Brainstorm has until the end of April to raise the money.
Email julieandlisa@btinternet.com for details of how to get involved.
---
POTENTIAL MINIBUS COMMUTE COOKHAM - LONDON
25 February 2015
---
We are a long established local business, and we are looking to introduce a new service to Cookham Residents using existing infrastructure but in a different area to our core business.
In late March 2015, early April, we are looking to start two minibus services commuting between Cookham and London.

Timing, costs, and pickup points will be confirmed once we find out what the people from Cookham want. However, it will not be worse than the existing annual commute cost of £2,908.

What do you get: a confirmed seat 52 weeks of the year Monday to Friday (excluding bank holidays) for an early morning commute to London (circa 6.00am) and return (circa 6.00pm).

We own three minibuses with 14 dedicated seats, and two jump seats in the front cab with the driver. We would only be selling 14 seats for each service, using the jump seats so we can offer a limited flexibility.

The buses day job is to carry precious cargo of school children and as such are maintained beyond legislative standards, and our drivers have enhanced annual DBS checks.
---
COOKHAM RUNNERS RACE TO SUCCESS
24 February 2015
---
Five members of Cookham Running Club, all coached by head club coach and former Ireland international Paddy McGrath, featured prominently in the Maxifuel Hot Chocolate 10km race at Dorney Lake on Saturday February 21st. Gary Knight finished 3rd man overall, just failing to break the 40 minute barrier with a time of 40.08 with club mate Jim Cotter in 7th position in a time of 41.48. Duncan Bulgin also had a strong run to come in 15th (45.25). In the ladies event Anna Slater took 2nd place in 44.11 and Sarah Walker 3rd in 45.53.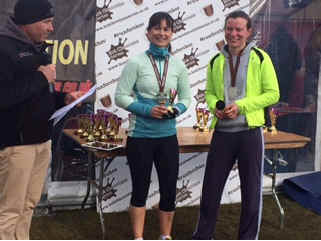 ANNA SLATER, right AND SARAH WALKER GETTING THEIR PRIZES.
---
HIS HONOUR CHARLES ELLY DL LAUNCHES ELIZABETH HOUSE MONTHLY TALKS
13 February 2015
---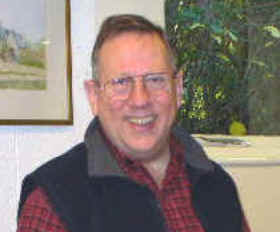 His Honour Charles Elly DL gave the inaugural Elizabeth House Monthly Talk on Monday. Forty guests attended the event at the Bel & The Dragon, Cookham and enjoyed the talk on Law vs Justice which was followed by a very lively discussion. Charles had a distinguished legal career, in practice as a solicitor at Reynolds Parry Jones in High Wycombe, he was President of the Law Society and went on to become a circuit judge before retiring.
The series of monthly talks is a new fund raising initiative for Elizabeth House, the Cookham Day Centre for people over 60. The organiser Stephanie Diggon said " The event on Monday raised over £350 for Elizabeth House and it was a very convivial evening enjoyed by all. Every year it costs £70,000 to keep Cookham's much-loved day centre running. After income from members' subscriptions, lunch money, room rental and art commissions, the Centre has to fill a gap of £40,000 with fund-raising activities and support from local individuals and organisations, such as Bel & The Dragon."
The speaker for the next talk, on Monday, 9 March, is John Church and everyone is welcome. Tickets are available from Elizabeth House and cost £15 to include a glass of wine and canapés.
Future dates are 11 May; 8 June; 14 September; 12 October; and 9 November.
For more information please email Stephanie Diggon stephaniediggon@hotmail.com
---
TALKING TO MYSELF AND COOKHAM'S COOKHAMNESS
28 January 2015
---
Not-to-be-missed fascinating elements of still unpublished letters from Stanley Spencer to his niece Daphne, 1950 - 59. Dr Harvey reveals intriguing insights, as Spencer muses on his own habits, lifestyle and progress, also revealing his 'Cookhamness' and his sense of humour. Tuesday 17 February at 13.30 in the Stanley Spencer Gallery. Tickets £7.50 from Maura Carr on 01628 530181 or from the Stanley Spencer Gallery, High Street, Cookham, SL6 9SJ.
---
DEVINE CHILDREN'S HOSPICE SERVICE
26 January 2015
---
The collections taken at Holy Trinity Church's Advent, Christmas and Epiphany Carols by Candlelight services came to a total of just over £1,700 for the Alexander Devine Children's Hospice Service. Thank you to all who attended and gave so generously.
---
CREATIVE ARTS IN THE CLASSROOM
19 January 2015
---
In 2014 six museums in the Slough, Windsor and Maidenhead area embarked on an exciting project which aimed to enhance museum leaning in schools. Six museums were involved partnered with eight local schools including Cookham Dean C of E Primary School. One of the museums is the Stanley Spencer Gallery in Cookham High Street, where students can experience visual arts. Not only does the Stanley Spencer Gallery offer talks, guided tours and walks around Cookham showing where Spencer painted some of his works, but also resources include a loan box, large illustrated and laminated boards, a PowerPoint presentation on the life of Spencer, books and archived material available to view, a child's gallery activity sheet, postcards, prints and exhibition guides. It is also possible to consider bringing a Spencer work to a school/college by special arrangement and subject to security requirements.
Click here for more information about the project.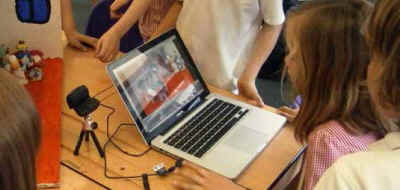 ---
FOOTBALL COACH OPENS ELITE ACADEMY FOR VILLAGE YOUNGSTERS
16 January 2015
---
A leading local football coach who works with teams at each of the Cookham primary schools is launching an elite academy for school years 2-7. Sean Kelleher, who has guided pupils at Holy Trinity C of E, Cookham Dean and Cookham Rise schools for several years will oversee the Pro-Direct Academy at the new 3G pitches Furze Platt Senior School where selected youngsters will get the chance to train with expert FA/UEFA qualified coaches every Friday evening. "We run a similar centre in Reading where we have seen many young players signing for professional clubs including Chelsea, Fulham, Crystal Palace, Reading and Brentford," Kelleher says. One of his protégées is Matt Philips currently playing with Queens' Park Rangers and the Scottish international side. "Our Furze Platt centre aims to attract local young players that have a real passion for developing their football while playing for their local team," Kelleher says. "We really want to enhance football quality in the local area." Trials will be held on Jan 23rdand 30th Jan at 5.30-7pm at Furze Platt Senior School. For details and to register, contact carly.markham@prodirectsocceracademy.com or call call 01189 581556
---
GOODBYE TO AUDREY AND TONY
6 January 2015
---
It was with sadness that Cookham.com learnt of the recent deaths of Audrey Springate and Dr Tony Diment.
Audrey died on New Year's Day and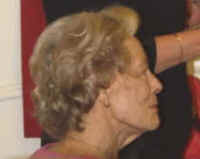 her funeral will be at St John the Baptist on 14 January at 11.30am. Audrey had motor neurone disease. Audrey was well know in Cookham Dean and had been a founder member of Cookham Twinning in the early 1990s, when she went on the first trip to see if Cookham should be twinned with them. She married Cookham's poet, Mike Springate, in 2005 after the death of her husband.
Tony died at the weekend from a brain tumour. Tony was a great athlete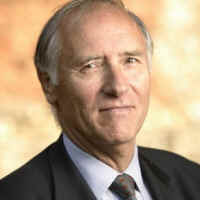 and loved playing golf also skiing, scuba diving, fishing and sailing. He was chairman of Maidenhead Golf Club for the last three years. He was also Black Belt First Dan in Shotokan Karate. Tony received a PhD in Nuclear Engineering from St Mary College, London and went on to work for various organisations at the forefront of technology. When he married his wife they moved to Marlow and then on to Maidenhead. He loved traveling and worked hard at improving his French. He was a member of Cookham Twinning and had visited Cookham's twin town St Benoit in France and had also hosted French visitors who had come to Cookham. In addition he was involved with many other charities including the RNLI, RBL and Cancer Research. He also gave Judith support in the many charities in which she is involved.
One tribute to Tony summed him up as 'a gentleman and a gentle man, capable of demonstrating both passion and patience, a kind and generous man who achieved much throughout his life' and he

will be greatly missed by his family and friends.