---
PLAY TENNIS OR CROQUET AND SUPPORT LOCAL CHARITY
8 February 2016
---
The Cookham Dean Charity Tournament will take place on Sunday July 3rd, using private courts in some of the beautiful gardens in and around Cookham. This annual event raises money for a number of local charities but is also great fun, and many people enter every year. All standards of player are welcome; everybody gets the chance to play against several different opponents, and there are trophies for the overall winners.

You can enter as a pair or on your own (in which case the committee will match you up with another player to play as mixed doubles). If you get your entry in early you will qualify for a reduced entry fee (see below); the entry fee is also reduced for anybody who has not entered before. In addition, if you organise a whole court of eight people for either tennis or croquet, you can enjoy a free bottle of Prosecco while you play.

ENTRY FEES
Standard entries£20
Early bird entries (before May 31st)£18
First time entries£15
Regular players with a first time partner£30 per pair

More information and entry forms are available on the website, www.cookhamdean.net .
---
BIG BAND HELP GENDE TESDA
6 February 2016
---
What a great evening the Echoes of Big Band gave everyone on Friday 5th February at the Methodist Church. and what a fantastic achievement raising £440 for the community of Gende Tesfa in Ethiopia.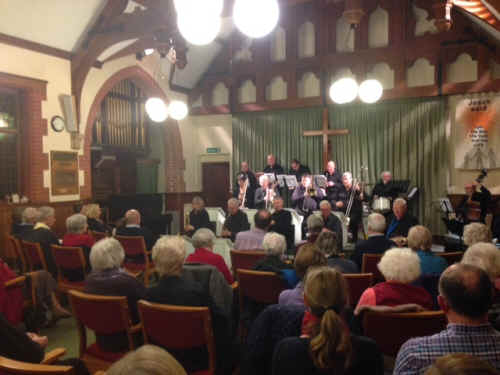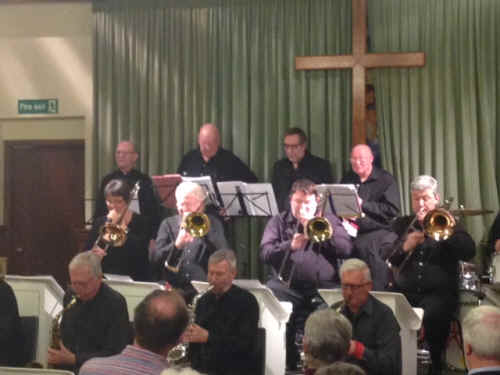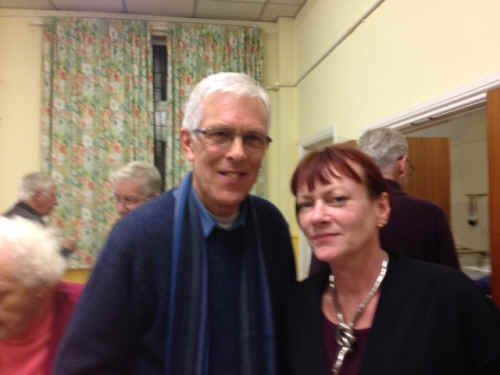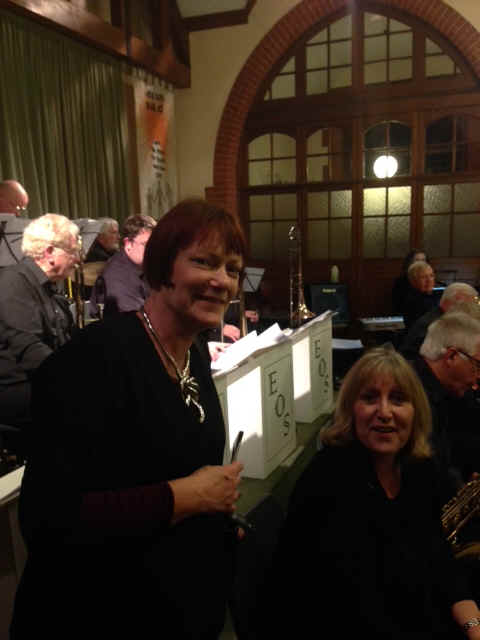 ---
RURAL BUSINESS RATE RELIEF
5 February 2016
---
Following the initiative led by Cookham Parish Council, we are pleased to report
that RBWM have re-assessed the designation of parts of Cookham as a rural areas.

Until recently, certain eligible businesses in Cookham were able to apply for a rebate on their business rates as Cookham was considered a rural area. Under national guidelines, this benefit was removed based on the fact that Cookham's total population was over 3000.

Cllr M J Saunders was able to encourage RBWM to consider Cookham as 3 separate areas. which meant that, in terms of population, Cookham Village and Cookham Dean still fall within the specified criteria.

We therefore hope that businesses in the two villages will investigate this opportunity to reduce their costs.

Cookham Parish Council will continue to support local businesses in an effort to maintain facilities and an active environment for the Community. We will welcome any enquiries for further information on tel 01628 522003 or office@cookhamparishcouncil.org.uk
---
COOKHAM PILATES AND YOGA STUDIO
4 February 2016
---
Jan Wickens has opened a beautiful Pilates and Yoga Studio in Whyteladyes Lane, Cookham. Their will be Pilates, Hatha and Restorative Yoga and PureStretch. With the New Year she is hoping to welcome all those who would be interested in coming to some of her new classes.

Jan's website is http://www.pilatesandyoga.co.uk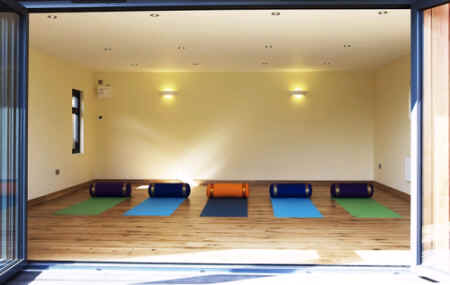 ---
COLOUR, PATTERN AND FORM AT THE GALLERY, ELIZABETH HOUSE
2 February 2016
---
Pat Shenstone's architectural work gives us reflections of colour, pattern and form with the architecture of Italian churches offering a visual confusion that sits alongside a modern reworking of spaces with glass. Pat's other subjects are more domestic. Patterned cups and saucers against patterned cloths and large flowers that are painted with an emphasis on shape and pattern are recurring themes in the paintings.
Pat has recently moved from Maidenhead to spend time in a new home in Derbyshire though retaining her local base. Following the opening event on 6th February, the exhibition continues to 1st April – open weekdays between 9am and 3pm, with a break each day between noon and 1pm.
The Gallery is on Station Hill, Cookham Rise , SL6 6BS .
---
HOLY TRINITY CHURCH CAROL SERVICE COLLECTIONS
1 February 2016
---

Thank you to all those who attended and who gave so generously following Holy Trinity Church's three Carols by Candlelight services for Advent, Christmas Day and Epiphany. The total raised from the collections, in aid of Alexander Devine Children's Hospice, was
£1,345.
---
STARLING MURMURATION
31 January 2016
---
From Cindy Barnes - Cookham Wildlife
I have to share this as I've just come back from seeing yet another amazing Starling murmuration at Otmoor RSPB reserve near Oxford. It's about a 40 minute drive from Cookham but when you get there allow another 30 minutes to walk from the car park to the viewing areas. They started gathering tonight about 4.45 with a few, very large and spectacular murmurations and by 5pm it was all over and they'd roosted. It's also very wet there so if you go wear wellies. Well worth a visit. You need a clear, dry evening so check the forecasts.
Click here for some more information about Otmoor from the RSPB
---
ARE YOU A HIGHLY SENSITIVE PERSON?
27 January 2016
---
Have you ever been told that you're just too sensitive? Maybe you feel emotions much stronger and for longer than others.

Some people are highly sensitive (HSP). This is a normal character trait that 15-20% of people are born with and is characterised by 4 things:

1. Depth of processing – You think about things deeply, things like the meaning of life and your purpose.
2. Easily over stimulated and overwhelmed – You may be more easily stressed by noise, by lights, chaotic situations, deadlines, or too many people.
3. Strength of emotions and empathy – You feel emotions deeper and for longer than most people. You have considerable empathy for others and often know intuitively what other people need.
4. Sensory sensitivity – You'll notice subtle changes in the environment like the texture and colour of objects in someone's home or a perfume. You might be very sensitive to noise.

The HSP trait has been validated by major research studies. If you think this sounds like you, take the short test on Dr Elaine Aron's website. http://hsperson.com/test/

Knowing that you are an HSP can be a huge relief as many people feel that they just don't fit in. The sense of overwhelm that many HSPs feel can lead to depression and anxiety.

Come and join the new group meeting for HSP to learn more about the trait. This is being run by counsellor and HSP specialist Cindy Barnes

February 13th 2016 in the WI Hall, Church Road, Cookham Dean from 1.30pm – 3.30pm. £10 to cover the room hire. Hot drinks and biscuits will be offered.

Please sign up and register via Meetup

http://www.meetup.com/Positively-Sensitive-Network/events/228304852/

Or email cindy@cindy-barnes.com for more details.
---
COOKHAM SOCIETY DESIGN AWARDS
18 January 2016
---
The Cookham Society is calling for nominations for its 2016 Design Award. The Award is available for buildings, extensions and landscape schemes completed in Cookham in 2015. The Award is for excellence and follows the guidelines in the Cookham Village Design Statement.

The closing date for nominations for the Cookham Society Design Awards has been extended to 23 January. Forms can be obtained from our Secretary ( Kirstytyce@hotmail.co.uk ) or Pablo Dubois (Pablo@dubois.me.uk).
---
PETER FINLAN'S THANKSGIVING SERVICE
17 January 2016
---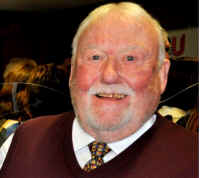 Peter Finlan passed away on the 3rd January 2016. Peter lived in Cookham as a child and his married life in Popes Lane Cookham Dean. His family have many wonderful memories of time spent in the villages which some of you may share. He was a wonderful man and contributed to many activities in the Cookham community. He will be sadly missed by his loving wife Jill, his three children and four grandchildren. Thank you for all your kind words and support at this time. Peter's Thanksgiving service will be at St John the Baptist church at 3.15pm on the 29th January. Donations to the British Heart Foundation care of Pymms and son. We are looking into donating a defibrillator which will be housed in Pinder Hall in memory of Peter.
---
TONY AUSTIN'S MEMORIAL SERVICE
12 January 2016
---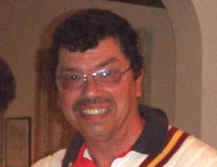 Tony Austin, President of Cookham Dean Cricket Club died just before Christmas and will be sadly missed by the Cookham community.
Tony was a member of the Club for 30 years, a fast bowling all- rounder and more recently a long serving Chairman and in his final year as President.
During his 10 years as Chairman he oversaw a radical transformation in the Club's facilities and the Club's rise from the lower echelons of the Chiltern League to the Home Counties Premier League. Tony was a well-liked and respected figure throughout the local cricket community having previously played at Slough and Marlow Park and served as Chairman of the Julian Cup competition. Tony will be much missed and thoughts are with his wife, Lesley and sons Christian and Alexis and family.
There will be a Memorial Service for Tony on Friday January 15th. at 12pm at Holy Trinity Church-Cookham Village.

Tony's family have asked that rather than flowers.... for donations to be made to Tony's charity WWW.Newlifecharity.co.uk .

Arrangements have been made for these donations to go via Skinners Funeral Directors Lower Cookham Road Cookham-just before Pinder Hall.

Parking at the Church is not available but we have been able to secure the following options please.

1.The Odney Club have very kindly granted access to their 2 sites in Odney Lane....The Grove on the left and Odney itself. They have asked if we can use The Grove first please followed by Odney itself.

2.Maliks Car Park-please leave the first 4 spaces on the right as you enter free please for their lunch time customers-feel free to use the rest of the car park.

3.Berries Road- beyond Vicarage Close-+Vicarage Close itself. From these 2 roads access to the Church is via a wooden door at the end of Vicarage Close.

4.Andy +Sue Finlan are very kindly running a shuttle service from CDCC to the service and back to CDCC after for those who wish to leave their cars at the Club. These will leave at 11.15am to Holy Trinity.

If parking at CDCC-please leave the area free by the mini conifer hedge on the right as we will need this reserved for when the family arrive.

5.Given the current weather we don't know as yet whether we can use the paddock-I will know more by Wednesday and send another email.