---
Cookham Rise Post Office Not to be Axed
30 January 2008
---
With the many Post Offices that are being closed down around the country, there was a worry that Cookham might lose theirs, however Mrs Jangrai, who runs Cookham Rise Post Office with her husband, has heard that their Post Office will not be axed, which will be a great relief to Cookham Residents.
---
Completion of Longridge Purchase
28 January 2008
---
On Thursday 31st January, the charity Longridge On The Thames will complete the purchase of the Longridge site in Quarry Wood Road in Marlow. This achievement marks the end of a very long battle to secure the site for the benefit of young people and was only possible due to the generosity of our community in making donations and the hard work of our supporters in encouraging those donations. However, the sale would not have been possible without The Royal Bank of Scotland agreeing to lend the charity £800,000 as a commercial loan to be repaid over the next 20-years.
Longridge now enters into a new phase of rejuvenating the site by adding in new activities and improving the facilities. Such rejuvenation will have two outcomes, firstly allow more young people to use the site more often and when young people are not using the site encourage adults and businesses to use the facilities, which will allow the site to pay off the loan and once it's new facilities are in place become completely self-sufficient.
The Commercial Director of Longridge, Amanda Foister says " we are extremely grateful to everyone that has helped us buy the site but ask that you see this as a reprieve as we continue to need lots of help with fundraising and volunteer support to transform our facilities and pay off the large debt. A fun way of helping is to use the site more often and encourage all of your friends, family and colleagues to do likewise, we will be sharing our vision for the site at our ball at the Crowne Plaza on April 19th and hope to see many of you there".
---
Come and Learn Salsa
26 January 2008
---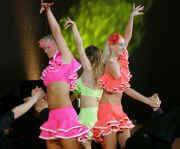 Salsa is coming back to Cookham for all those who would like to learn. There is to be a five week beginners' course starting 1 February 2008 at the Pinder Hall on Lower Road. It will be every Friday for five weeks from 11am - 12pm. Classes are only £6. You do not need a partner and this will be a great opportunity to learn something new and to enjoy yourself.
Contact 07887 982898 for more information http://www.salsamarlow.co.uk/
---
Reply to the Cookham Plan
25 January 2008
---
The Chairman of the Transport and Traffic report which is part of the Cookham Plan has written a reply to the criticisms of some of the suggestions put forward to the Plan. Mike Clark who lives in Cookham Village has explained the reasoning for the proposals of the committee, so that villagers can understand why the Committee put forward the ideas that they did. Click here to see Mike's reply.
---
Try the NEW Cookham Reviewer
19 January 2008
---
Now anyone can add a review of their favourite or not so favourite restaurant, pub, shop, company or workman directly onto Cookham.com without having to go through the Webmaster. This was made possible by the generous sponsorship by Catalyst and Nick Billinghurst who lives in Whyteladyes Lane and who works for Catalyst. A star rating can be given to each of the reviews just like Amazon, it is hoped that lots of people will use the facility, so give it a go and tell others what you think about places in Cookham and the surrounding area. Click here.
---
Come On Cookham Dean Football Club
19 January 2008
---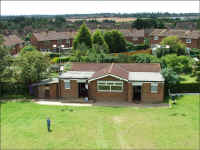 The Old Football club is 129 years old this year and is still going strong, the first team are once again in with a chance of reaching a Cup Final again at Readings Madejski Stadium, that's if they can just win one or two more ties.
The last time the team got that far was in 2005 when they played local rivals Marlow United and 1,000 people attended, it would be nice to repeat the feat this May.
---
Death of Ed Cairney
10 January 2008
---
It was with sadness that Cookham.com learnt of the death of Ed Cairney who lived on Lower Road. Ed and Pat had moved to Cookham four years ago and Ed loved the village and kept saying he would have moved earlier if he had known what a great place it was to live in. Ed was involved in many activities in the village, he was one of the people who helped write the Cookham Plan and was on the Business and Economy Group. He had joined many of the societies including the Cookham Society where he was on the committee, Cookham Dean Cricket Club and the Friends of Spencer. He was also a very keen Rotarian. His funeral will be held at St Elisabeth's in Lower Road Cookham on Tuesday 15 January at 10am.
---
Barbara does it for the 22nd Time
6 January 2008
---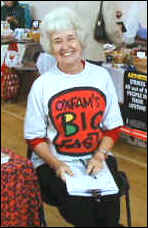 Barbara Walmsley has just added up the total of her fundraising after her twenty second thirty eight hour annual fast at Sainsbury's in Maidenhead on behalf of Oxfam.

The final total was over £17,545, a magnificent sum. This is £1,929 over the total in 2006.
Barbara says "I am very surprised and truly grateful to everyone for their generosity. I have already booked my place for this year for October 31st and November 1st and 2nd!"
Well done Barbara and do support her on her annual fast in 2008.
---
Cookham Webmaster MBE
29 December 2007
---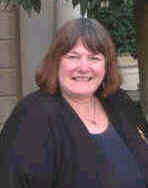 Cookham.com Webmaster, Liz Kwantes, was awarded the MBE in the New Year Honours for services to the community of Cookham. This included fundraising for Amnesty International since university days, being a trustee and national treasurer for the charity Arthritis Care, setting up Cookham Twinning in 1993 with Cookham's twin village St Benoit, organising the Millennium and Jubilee celebrations with Brian Clews and Cookham Summer FM 2006 with Timmy Mallett, being a Parish Councillor and a Cookham Rise School governor, chairman of the Pinder Hall management committee, a trustee of the Kings Hall Trust that own the Spencer Gallery and setting up the Cookham Youth Project in 1998. Liz also has been fighting for the victims of the Equitable Life disaster for the last seven years. This has taken her to present to the European Parliament In Brussels and to stand as a parliamentary candidate against Gordon Brown at the last general election in 2005. Last but not least looking after the Cookham website. http://news.bbc.co.uk/1/hi/england/berkshire/7163559.stm
---
Cookham Dean Post Office Closes
21 December 2007
---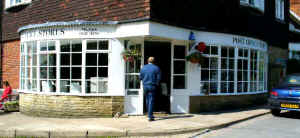 Cookham Dean Post Office is closing today Friday 21 December. We wish Jackie the current owner all the best for the future. Since the unfortunate death of her husband this summer, it has been very hard for Jackie to carry on with her enterprise and she says she has been very much living from day to day. It does not seem so long ago that she set up the new look Post Office, with its trendy coffee tables and café atmosphere. It will be sorely missed.
---
Death of Morris Brodie
19 December 2007
---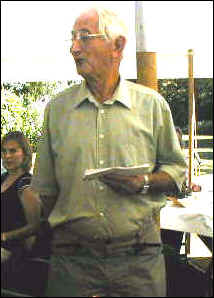 Sadly, a well known Cookham figure, Morris Brodie, died suddenly on Monday 17 December 2007. Morris, who lived in High Road, had been very active in his support of Oxfam and Amnesty and was often involved in fund raising for the two charities. Morris used to hold Christmas parties at his home for the Cookham and Maidenhead Amnesty Group which he had founded 34 years ago.
His funeral will take place at 1.45pm on Monday 31 December at the Milton Chapel, Chilterns Crematorium, Whieldon Lane, Amersham HP7 0ND www.chilternscrematorium.co.uk
Rather than flowers, donations can be sent to one of the two charities he actively supported: Oxfam or Amnesty International. Please send donations c/o Pymm & Hooper, 65/67 Moorbridge Road, Maidenhead, Berks SL6 8LT (01628 623822).
---
New Road Closed
17 December 2007
---
Anyone trying to drive down New Road on the afternoon and evening of Monday 17 December would have encountered a lot of police tape. An elderly gentleman had been walking up the hill and near the top collapsed. Paramedics were unable to revive him. It then became a police crime scene, as there could have been the possibility of foul play.