---

Winner of Play Idol

6 April 2008

---

During the Tarrystone's Play Idol Event at Pinder Hall, Cookham, which culminated on Saturday evening 5th April in an exciting finale, the Winner, not only overall, but for the 3rd night in a row, was Green Favours, by Frank Vickery, starring Jonathan Yates and Jean Hedger.

Green Favours is a lovely play - a tense, 'will they, won't they' romantic comedy set in an allotment shed.

This means that Jonathan and Jean will be repeating their winning performance at the Maidenhead Drama Festival at Norden Farm on 2nd May, where, it is hoped, many of the people who so kindly (and wisely) voted for them, will support their entry.

Director Sue Kidd was absolutely thrilled with the outcome as was Tarrystone Chairman, Richard James whose idea it was to present the Play Idol format.

Many audience members commented on the varied programme which the Tarrystone presented over the successful 3 night run, and enjoyed the opportunity of selecting a winner, not only were they treated to 3 totally different plays, but with 2 intervals, catered for by Watersmeet Events, run by Louisa Holdford who, amazingly, also starred in the first of the 3 plays.

---

Longridge Ball

4 April 2008

---

We really want to fill the Crowne Plaza Ball Room for our celebratory Spring Ball, so far 200 people have booked tickets and we have room for an additional 70. So if you've not booked would you please - it won't be the same without everybody there.

To remind you we have a live band, Bonhams are running an auction and we have some fabulous prizes, including flights, holidays, unique memrobillia and coaching sessions from Olympic rower Greg Searle and extreme kayakist, Shaun Baker. The ticket price includes a 3-course meal, half a bottle of wine and a welcoming drink, with the evening starting at 7.15pm.

We will keep speeches to a minimum but do want to take the opportunity of showing for the first time our development plans for Longridge, which we are all very excited about.

Tickets are £65.00 or a table of 10 is £600,00.

The ticket price includes a £10.00 donation towards our development plans and we have offered all schools and youth groups such as Guides and Scouts that if they sell a table they make take the donation for their own fundraising - so if you where able to sell the final 7 tables - that could be £700.00 for your groups funds!

Although with 200 people it will be a great event, it will be even greater with 270 - so get on the phone/email and book your ticket.

---

Two for the Price of One

1 April 2008

---

As Thursdays are traditionally the quietest of their three-night runs, the

Tarrystone Players have decided to go the extra mile to entice you in to their inaugural 'Play Idol' performance this week...

If you quote '2 for 1' at the Stationery Depot when buying your tickets between Tuesday and Thursday this week, you'll get just that! Two tickets for the price of one! That's TWO tickets for a tenner (offer applies Thursday night, 3rd April, only).

So now, like Sue Roberts in the picture (taken during rehearsal), you can have your cake AND eat it...

---

New Celebration Cake Shop in Arcade

20 March 2008

---

In April, Lisa Slatter is planning to open a new shop in Cookham Arcade.

The shop is called Celebration Creations and will be a celebration cake shop.

There will be top quality celebration cakes for all occasions, hand made chocolates and greetings cards and helium balloons.

Celebration Creations, Unit 6, Cookham Arcade, High Street, Cookham, Berks. SL6 9TA.01628 525433 http://www.celebrationcreationsbylisa.co.uk/

click for larger image

---

Goodbye to the Cookham Market

20 March 2008

---

After nearly fifty years the Cookham Market which used to be the WI Market is leaving its venue at the Pinder Hall in Cookham. The last Market will be on Friday 18th April 2008. The market was on every Friday morning come rain come shine and will be very much missed by the regulars who so enjoyed the variety of fresh produce available.

The Market is not closing down completely however and will be opening its doors on the first Friday of each month starting on 1st May 2008 at the Bourne End Community Centre.

---

Spring Poems Review

18 March 2008

---

A hardy audience braved the distinctly un-Spring like weather for the Tarrystone Players' presentation of some Spring Poems at the Parish Centre on Sunday. They were treated to some wonderful poems from the Players under the expert direction of Ann Greenwood and Ros Joynes. A new venture for Cookham's award-winning amateur stage company, 'Spring Poems' was split into three parts featuring poems from Shakespeare, e.e cummings and John Clare amongst others on themes of life, love (and lust!) and rebirth. The readers featured faces old and new to Tarrystone, including Peter Hughes, Catherine Arnold, Michael Johnson, Lynne Smith and Joanna Yates. We were even treated to some poems from audience member Gilly Williamson and reader Jonathan Yates, who joined the crowd for some lovely cake and coffee after the event. The Box Office is now available for the Players' next full production, 'Play Idol' at the Pinder Hall, 3rd-5th May, tickets available from the Stationery Depot, Cookham.

---

Join the St Marks Campaign

12 March 2008

---





The Maidenhead Advertiser has set up the Who Cares Wins campaign for a minor injuries unit at St Mark's Hospital.

They are calling on everyone to throw their weight behind the fight for a better deal for the Maidenhead-based hospital.

Maidenhead MP Theresa May believes the town would benefit from a minor injuries unit. It would mean patients would no longer have to trek to Wexham Park, Slough or Heatherwood Hospital in Ascot for this type of non-emergency care, such as a twisted ankle.
---
Play Idol
7 March 2008
---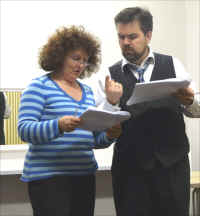 The Box Office is now open for the Tarrystone Players' spring production, 'Play Idol'.
'It's a competition to choose which play we put forward for this year's Maidenhead Drama Festival', explains Tarrystone chairman, Richard James. 'We're presenting three one-act plays and the audience gets to choose the winner!'
The three plays are 'Green Favours' by Frank Vickery who wrote the Tarrystone's last production 'Loose Ends', 'Don't Mention the Dream' by Damian Trasler in which an am dram group try to choose their next play and Richard's own 'There's Something About Bernard'.
'With our audience's help,' says Richard, 'perhaps we can repeat our recent successes at the festival, where we have won awards over the last two years.'
Tickets for the Play Idol event, which runs at the Pinder Hall from 3rd - 5th April, are £10 (including supper) from the Stationery Depot or by calling Lynne Smith on (01628) 520989. The photo shows Jonathan Yates and Jean Hedger in rehearsal.
---
Men at Work
6 March 2008
---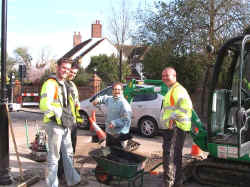 There is great activity outside Spencers in the Pound with traffic lights and men in fluorescent coats digging up the road.
No they are not starting on the Poundfield gyratory system, it seems that they are installing a zebra crossing with the help of Timmy Mallett.
---
Tarrystone Spring Poems
29 February 2008
---
Cookham's award-winning Tarrystone Players are ushering in the new season with a performance of Spring Poems at the Parish Centre in Cookham from 3pm on Sunday the 16th March. 'It's the perfect antidote to Sunday lunch!' says Tarrystone chairman Richard James. 'Entry is free and light refreshments will be available, so come along, enjoy some wonderful poems and have a cup of coffee with us!'
Spring Poems at the Parish Centre, March 16th, 3pm.
---
Are You Lonely?
27 February 2008
---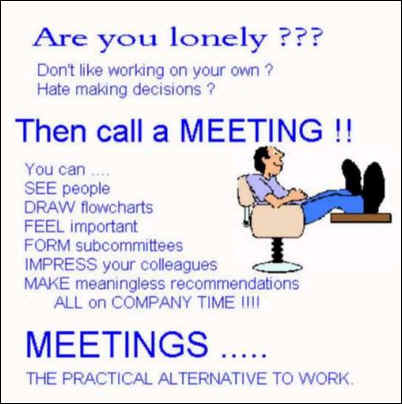 ---
Who's Who at Holy Trinity
26 February 2008
---
Holy Trinity has now got its own marketing video. On the video the main people who run Holy Trinity church explain what they do and what they like. It opens with Billy Mallett telling us he is a bell ringer and he does it for the money and the weddings. The Vicar then tells us he likes to go running by the river and preach sermons on subjects people know about. "I like to preach sermons on bands people know about like song lyrics, slogans on T shirts, things like that'. I preach sermons on texts like Pink Floyd….If I could ask God a question I would say what have you done with my hair then?" There are several of these little talks from Charles Walmsley, Katie Sharples and Sara Wood who talks about her favourite music and her favourite time, which is Friday night with the choir boys!! Church warden Catherine Doe and Colin Jackson another church warden who likes gardening, Ryan the curate who tells us that he is 30, likes a good dinner party, a fine wine, goes to the gym a lot at the moment is very muscley and also that he does not like to shave too much (there is a close up of him rubbing his stubbly chin) and others. The video begins and ends with a very nice shot of the church with snowdrops waving in the foreground and the sound of the choir singing in the church in the background.
---
Cookham Society Reply to the Cookham Plan
25 February 2008
---
The Cookham Society have drafted a reply to the Cookham Plan. This was carried out by a small working group on behalf of the Society. A copy of the reply has been mailed to all their members with an attached questionnaire so feedback to the Society's suggestions can be returned to get the general feelings of members. The results will be discussed at the Society's AGM on 13th March 2008.
---
BBC The One Show Coming to Cookham
16 February 2008
---
BBC's the One Show will be filming in Cookham this coming week on Tuesday 19th and Wednesday 20th February. The show is doing a programme of a trip up the Thames and wanted to include something on Wind in the Willows. They are hoping to film Herries School where Grahame is suppose to have written Wind in the Willows and also plan a trip in a rowing boat. Just hope that they don't drown.
The One Show is on BBC1 television weekdays at 7pm.
---
Auction of Promises Launched
15 February 2008
---
There is a new fundraising service which is free to use and has been launched this week by Roland Peters who is based in Cookham. "Auction of Promises" is a new free website which lets people auction good turns to raise money for small charities and local organisations.

Roland decided to develop the site after helping local clubs run fundraising auctions and thought there was an opportunity to launch a service online. Already several charities have signed up to the service.

The link to the new site is:
http://www.auctionofpromises.com or contact Roland on rmrpeters@aol.co.uk