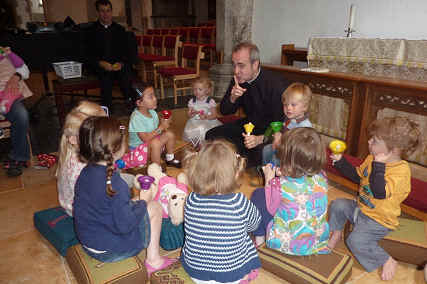 Trinity Nippers is held at Holy Trinity Church and then the Parish Centre from 10.15-11.15am.
This is a small and very friendly group for children from birth to 5 years old. We have 25 minutes of songs and stories in church led by the vicar followed by a snack and an hour of free play in the Parish Centre
A really relaxed way to introduce your little one/s to the Church and Christian values and a great way of meeting other families in the area.