Cookham's Big Read

The Woman in White by Wilkie Collins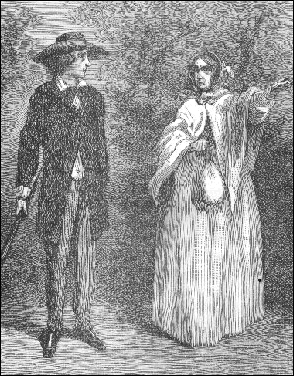 Get reading is the message to Cookham from this year's Trinity Festival organisers. Cookham's Big Read will involve as many Cookhamites as possible reading Wilkie Collins' sensational Victorian thriller The Woman in White, never out of print since its original publication in 1860. Local book groups are already involved and the climax will be an event at the festival on 30th April involving experts on Wilkie Collins and the director of the Andrew Lloyd-Webber musical now running in the West End. Ottakar's Book Shop (click here) are offering a discount on the book for the Festival.
Cookham Library is planning related events and three local book groups already have the book on their list for the weeks ahead of the Festival when there will be an evening involving The Woman in White. Other book groups are invited to get involved.For more details of Cookham's Big read or to get involved contact Mike Copland on 01628 630375.
Second hand copies and first editions are also available from the PBFA website (click here)
The Woman in White is now an Andrew Lloyd Webber musical, directed by Trevor Nunn and starring Michael Crawford and Maria Friedman. It has already received a number of theatre awards. A CD is also available which can be purchased through Amazon
The Festival committee has planned a coach trip to see The Woman in White musical at the Palace Theatre, London. It is in the evening of Thursday 17th March, with the coach leaving from Cookham Station. Tickets for specially discounted best seats in the house, and including the return trip to London, cost £37.50 and are available from Victoria Morse on 01628 521434.
Click here to access the website of the Musical.
Click here to here the BBC radio version.
BOOKS
The King of Inventors: Life of Wilkie Collins by Catherine Peters is published by Secker & Warburg, ISBN 0436367122
The Public Face of Wilkie Collins
LINKS
The Wilkie Collins Website This site contains some fascinating information about Wilkie Collins and also has links to twenty other websites with information, photos and works by Wilkie Collins.
William Wilkie Collins A short biography of Wilkie Collins
Andrew Taylor on Wilkie Collins
Penguin Books on the Woman in White
"who was the man who invented laudenaum ? I thank him from the bottom of my heart. whoever he was .... I have had six delicious hiours of oblivion ; I have woek up with myu mind comoposed ; O have written s perfect little letter ; I have drunk my cup of tea with a real relish of it ; and I have dawdles over my morning toilet with an excquiste sense of relief -- and all trhough the modest little bottle of drops which I see on my bedroom chimney-piece at the moment. Drops, you are a darling ! If I love nothing else, I love you !"
Wilkie Collins (1824 - 1889)
Note made on a spring morning (1864)