Sunday's concert at St John the Baptist Church, part of this years Cookham Festival, was a sell-out, with a warm and receptive audience and fine music. The Festival was delighted to welcome our Home Secretary and local MP the Rt. Hon. Theresa May to enjoy a mix of duets, vocal and piano solos.
These were performed by Geneviève Usher (soprano), Joanna Henwood (mezzo-soprano) and Gillian Salmon (pianist); all local, well-known soloists.
The programme delighted all tastes, including operatic arias, lieder and familiar classics. The concert ended with a selection of delicious home-made cakes and tea prepared by the ladies of the church, raising funds for the new, Jubilee vestry.
The concert epitomised the community spirit which this Festival engenders with lots of laughter, chat and friendship shared through music over a good old cup of tea!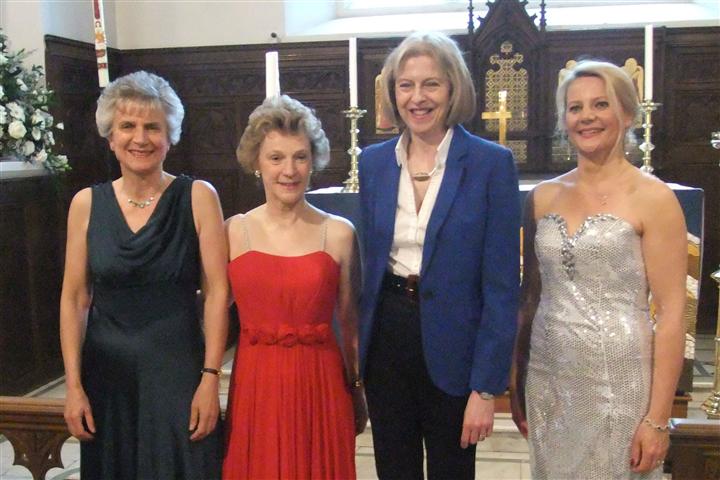 Gillian, Genevieve, Rt Hon Theresa May MP and Joanna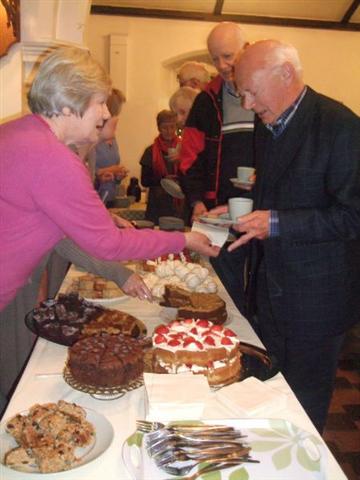 Barbara serving cakes