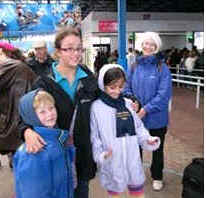 Cookham was twinned with Saint Benoit in France in 1995.
St Benoit is situated in the Vienne area of France very close to the town of Poitiers, which is renowned for the Futuroscope, the Park of the Moving Image. St Benoit can easily be reached by train by taking the Eurostar to Paris or Lille and then the TGV to Poitiers. It is about one and a half hours by train from Paris to Poitiers.
St Benoit is in a fascinating and very beautiful area of France, with many historical towns and villages around, some going back to medieval times. It is divided into three parts with a 12th century church and with a river running through, just like Cookham!
Twinning is something in which anyone of any age from any walk of life can take part. It gives you the opportunity of making friendships, which will last a lifetime and to be part of a new community.
Twinning is not like going on holiday to France, it is a totally magical experience and all those who have already been part of it will tell you what fun it is and how it can give you a totally new outlook on life.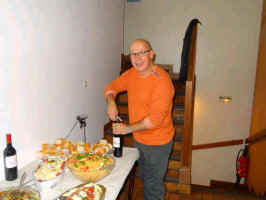 Cookham Twinning is a self financed group and is not associated with our local councils. Apart from visits to France and reciprocal visits from our French friends on a family basis, where we stay in each others' houses, we also are starting to link up organisations with similar interests offering the opportunity for joint activities. This has so far included school links, choirs and football.
We also have many local activities just for us in Cookham such as quizzes, wine tastings and petanque evenings and we are always looking for new ideas.
Pat Cairney holds intermediate French classes for those wishing to improve their language skills. Classes are usually held monthly on a Tuesday evening, cost £3 per session, including light refreshments.